How to remove Watermark in Photoshop | The best tutorial in 2022
Watermark has widely used a term in the field of internet business. Every businessman wants his identity on a product. It is really necessary to showcase what you are. It could be your logo, web address, company name, address and so many others. As per the requirements. Now if you want to reuse those images for production sometimes you need to change them or remove them completely. Today I will discuss how to remove the watermark in Photoshop. We will give you the step-by-step method regarding this topic.
Let me discuss the topics in detail
In this article, we will teach you the easiest method to remove the watermark in Photoshop. For doing this at first we need to select an image that contains the watermark. So doing this tutorial we like to use Adobe Photoshop cs5. For me, it works fine.
Have a look at this image.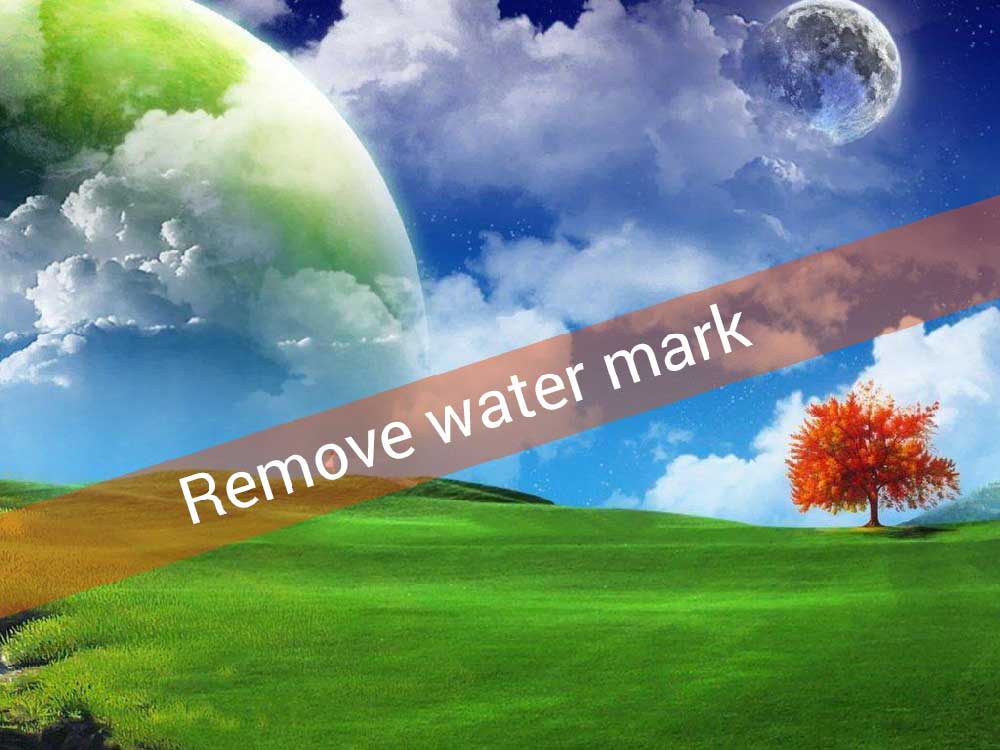 Step 1:
This image has two watermarks at the bottom. One is the center bottom part of www.clippingpathgraphics.com and the next one is at the bottom right corner of the brand name. Our mission is to remove this watermark tool from the Adobe Photoshop clone stamp tool. Let's start the mission.
> At first from the left sidebar click on the clone stamp tool. Select it from there. By pressing Alt to select the area.

Step 2:
Our procedure is very simple we need to find out the background color and we need to clone it and paste it through the watermark so that it will cover the whole watermark background and it looks like the background color.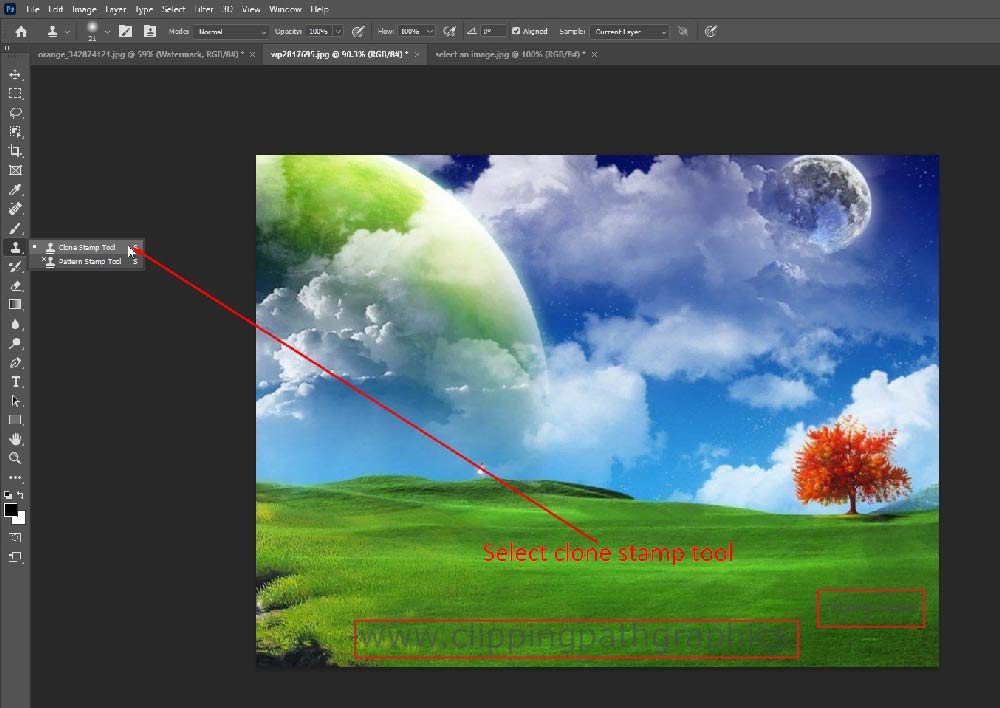 Now, copy the color from the background and roll the clone stamp tool over the watermark carefully. You can see that it appears like the background color. Do you find any white spots or misbalance in the clone-stamp rolling area? Use the brush tool to remove this misbalance.
Now, I think it is perfectly ok? And the watermark is completely gone. You can use this image for any reuse.
 If you like our article then read about fashion photography mistakes.
Our Most Popular Services are
Color Correction Service 

Photo Restoration Service

Raster to vector conversion service 
Final Few words
You can remove the watermark in various ways like you find some free tools online. Another popular water removal technique is using a content-aware tool. Among all of them, I think removing the watermark clone stamp tool will work best to remove the watermark in Photoshop. Thanks a lot for being with us. Have a great time!