8 Best Lightroom Presets for Wedding Photos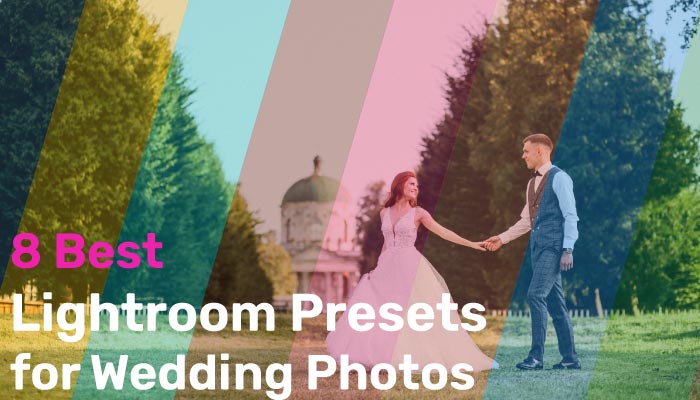 A memorable picture worth a thousand words. They will tell you a specific story. Every photo has an appeal that may be a sad or happy moment. Wedding Photos will always bear a happy story. At the wedding, a couple will try to keep their happy moments in a frame. So, a lot of wedding photos are captured in a wedding ceremony. Because of some avoiding issues sometimes the images cause some problems. Adobe Photoshop or Lightroom can solve these issues. You can remove those things by applying some tricks.
You may find a huge amount of Lightroom Presets available on the internet which will help you to make your image flawless. These Presets will also help you to add effects to your photos.
1. Color Correction of wedding Photos
Color correction is really helpful to solve the major color issues. The below image was a glair. It creates a smoky effect on the image. It will not make any problem we will solve this issue by using Lightroom or Adobe Photoshop. We will work to correct the exposure. After applying Presets we need small retouching. If this retouching seems a burden to you send us a free trial. We will work for you and send it back within 12 hours.
2. Wedding Photo: Lighting
Lighting is really necessary for making any photo gorgeous. It can make your image clear and vivid. It will remove too much shadow. You can make your wedding image clear by applying this preset in Lightroom.
Let me have a comparison of two images here we have reduced the black shadows and brought out the hidden objects behind the main objects. This Presets has reduced a lot of the surrounding black shadows. By reducing the black shadows the second image looks vivid.
3. Wedding Photo skin tone correction
Skin whitening is really important for wedding photo editing. For various reasons, actual lighting may not fall on the couple. So, you can't get the actual smell from the image.
For skin tone correction we have used the contrast and shadow tool of Lightroom. We have used this property a hundred percent that has vivid the actual skin tone along with skin whitening.
4. Wedding Photo: HDR Effect
Normally, the HDR effect will help you to bring out every single tone of your image. It can bring the detail of the images. Sometimes we do wedding photos shut at night. So there is a chance of bad light. All we want is that our wedding photo may look gorgeous. Now you can apply these Presets to your wedding photography.
5. Fuzzy and Tint Photo restoration
Actually, it's an advanced image editing technique. It creates unwanted shadows and darkness. It can reduce the madness of the image. For doing this preset have a look at how we will control your image brightness and exposure. Make a comparison with the below images here the first one is fuzzy but not clear. The second one is clear it is appropriate for the wedding couple.
6. Wedding Photos: Shadow removing
This preset will help you to remove shadows from your wedding photos. Natural shadows are good for any realistic image but sometimes shadows can cause some problems.
Through the journey of this Presets, we have used many tools like contrast, shadows, noise reduction and so many.
7. Wedding Photo Color Grading
Color Grading Especially refers to the application of something more color shades on the images. Sometimes it is needed to put extra color on the wedding image. This type of effect will add an additional charm to your images. The first one is the original and the second one is a result of color grading.
The result of preset may vary on different images and sometimes it needs retouching.
8. Wedding Photo: Cinematic Effect
Sometimes you may think that it is not needed but to this effect, you can change the whole outlook. It will make your wedding images a filmy style.
If you are interested then learn about the Photoshop luminosity mask tutorial.
Last few Words on Lightroom Presets for Wedding Photos
I think these Presets are much more helpful for wedding couples. Use these Presets and make your wedding images much more attractive. Thanks a lot for being with us and now you clear about Lightroom Presets for Wedding Photos.
About Author