How to Make a Photo Look like a Drawing in Photoshop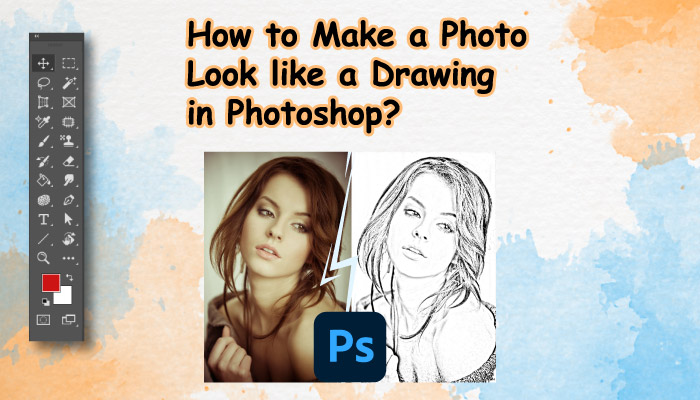 If you lack creative ability with paints or pencil, you can still do great with your ability to take quite decent shots. As a result, this tutorial will how to make a photo look like a drawing in Photoshop. Although the processes are straightforward, we will use filters, smart objects, and mix modes.
If you are unfamiliar with them, you may learn more about them by visiting the linked websites. Adobe Photoshop is required for this procedure, and we will be using the latest  CC version of Photoshop 2021. Photoshop versions may demand somewhat different techniques, especially when it comes to smart objects.
How to Make A Picture Look Like a Drawing Without Photoshop
There is numerous software that can be used to turn a picture into a drawing without photoshop. The exact processes required to convert an image to what looks to be a sketch or drawing vary according to the program being used. The procedure begins by removing color from the picture, duplicating it, inverting one copy, blending the two back together, then using a filter to reveal just the lines you wish to exhibit as a drawing. This technique may be carried out in black and white, or maybe with some programs — color can be added to further enhance the image's vibrancy.
Indeed, using this technique in photographs has grown in popularity to the point that different software packages now do this job automatically. With the simplicity of a filter, anyone can easily change a picture on your computer, phone, or tablet into professionally drawn artwork.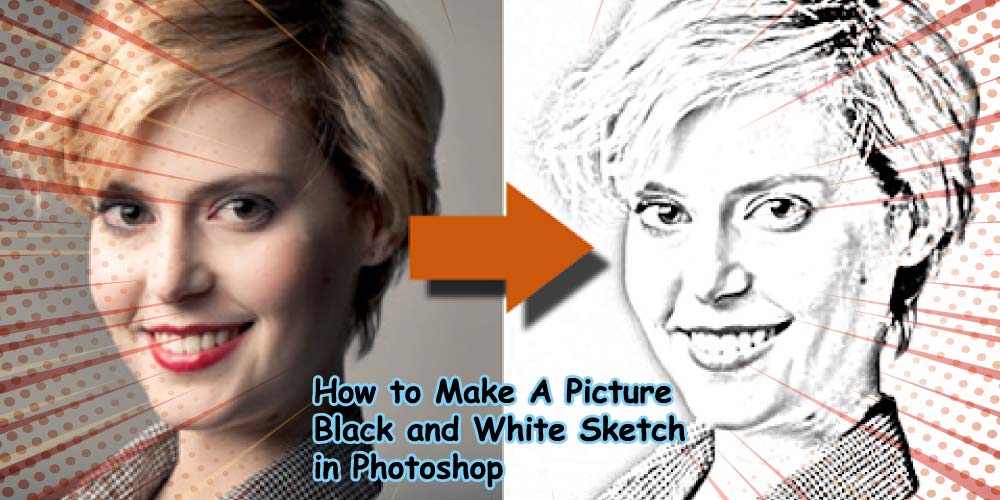 How to Make A Picture Black and White Sketch in Photoshop
This is really fairly simple to perform and produces quite decent results. If you want to know how to sketch in Photoshop, this section will also cover you.  As is customary, I'll conclude with a few creative jumping-off places for your own experimenting.
Begin with a photograph that has some nice edge detail. Then, grayscale the image using Ctrl+Shift+D or Cmd+Shift+D.
Drag that layer into the "new layer" icon or press Ctrl or Cmd + J to duplicate it.
Use Cmd or Ctrl + I to invert the Layer.
Now, change the blend mode to Linear Dodge. Afterward, you should see a picture that is white.
Go to Gaussian blur following this path Gaussian Blur>Filter>Blur>Gaussian Blur.
In fact, you could apply any filter as long as it makes a distinction between the two levels. As you modify the blur, the effect will change. You can play with different color dodge effects to get a different look.
Photoshop Color Sketch Effect
You may make a realistic outcome that allows you plenty of choices for having a colorized image. Follow the below steps.
In Photoshop, open a picture and click Command + D to duplicate it. For photos with several levels, you must create a new layer that includes the contents of all the previous layers.
Change the blend mode of the stamped or duplicated Layer to Divide using the option towards the top of the Layers panel.
Select Filter > Blur > Gaussian Blur. Then click OK.
In the following dialog box, enter a reasonably fair value in the Radius area.
By enabling the upper Layer and hitting Shift-Option-Command-E, you may create a stamped clone of your current layers. Following that, choose Filter> Convert for Smart Filters to convert the Layer to a Smart Object.
Linear Burn is the blend mode for the Smart Object you generated. This darkens the colors and increases contrast.
Utilize a hue adjustment layer to produce a solid-colored drawing and modify the colors Hue in the sketch. Choose Layer> New Adjustment Layer > Hue and then click OK.
You have now got a colored sketch of your picture.
Convert Image to Sketch Photoshop Online
Aficionados of drawing and charcoal will adore the online pencil sketch drawing effect made available by several websites. Everyone can now create original hand-drawn drawings over any photos and then convert them to a gorgeous online stroke drawing.
Several excellent online sketching tools function quite well and streamline the whole sketch drafting process. These websites enable users to create drawings online without the need to install any sophisticated software or plugins. You can also turn photos into a line drawing with these online tools.
Final Thoughts
The impression that says with Adobe Photoshop software, everything is possible is true. One of the program's most impressive features is its ability to transform your photographs into artwork. We have discussed all the ways one can know how to make a photo look like a drawing in photoshop. Photoshop has a plethora of effects, built-in filters, and other instruments that enable you to transform any portrait into a gallery-quality artwork.