How To Make Pictures Fit On Instagram Without Cropping?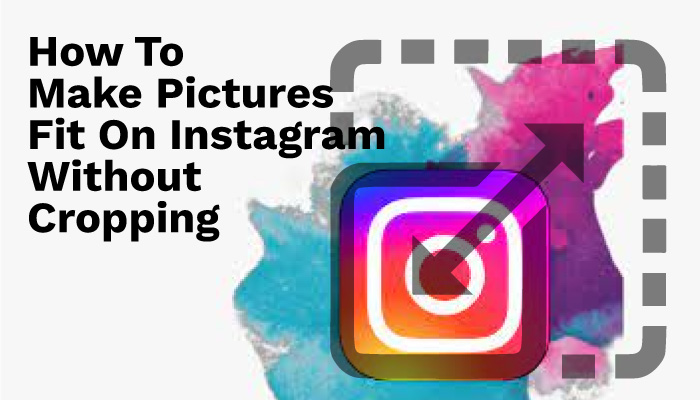 It's a huge advantage to have when you know how to make pictures fit on Instagram without cropping. Because it lets you put the whole image into Instagram. As the image doesn't get cropped on the Instagram feed, your audience gets the chance to check out the entire image. In the following article, we are going to show you how to do it.
Further, we are going to use tools such as Photoshop and Befunky app to make your image fit on Instagram. The best part of this process is that you can perform it within a few minutes. Plus, these are easy to follow for anyone.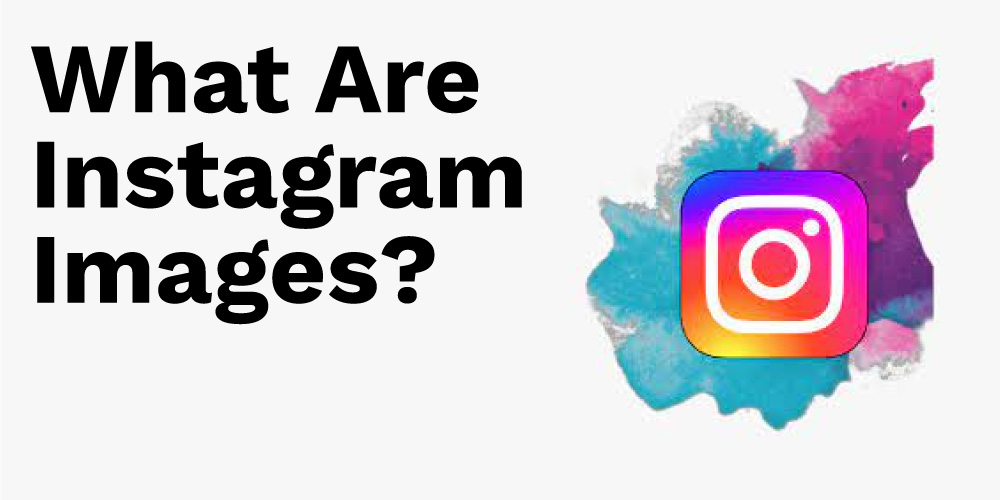 What Are Instagram Images?
Instagram images refer to the images circulating on the platform named "Instagram." In general, Instagram prefers a square shape or 1:1 ratio on height and weight on images. Nonetheless, Instagram has started accepting a 2:1 ratio as well. These kinds of images roam around on the newsfeed. It shows to the followers and other users of the Instagram platform.
Instagram Images Size Requirements
As a social media platform, Instagram follows specific image size requirements for different types of images. For example, the platform recommends you follow the below-mentioned dimensions for better results on each of your posts and listings. 
Landscape Photo: 1080 x 608 px, 
Profile Photo: 360 x 360 px, 
Portrait Mode: 1080 x 1350 px, 
Story Post: 1080 x 1920 px.
In short, you need to upload an image with at least 1,080 px from height or width. When it comes to the aspect ratio, Instagram offers you images with up to a 4:5 ratio.
Instagram Image Size Requirement For Ads
For business marketers, Instagram is becoming a more effective way to promote their products. There are many different placements that a marketer can explore and add the best product photos to attract their targeted audience such as Stories, Feed, Explore, Instagram In-Stream Video, Reels, and Shop. Instagram always wants to ensure a high-quality experience for their users and especially the marketers. So they offer some exclusive design recommendations and requirements for the ads.
Below you can see the latest Instagram image size requirement for ads.
For square image:
Minimum Resolution (600 x 500 pixels)

Maximum Resolution (1936 x 1936 pixels)
For landscape image:
Minimum Resolution (600 x 315 pixels)

Maximum Resolution (1936 x 1936 pixels)
For vertical image:
Minimum Resolution (600 x 750 pixels)

Maximum Resolution (1936 x 1936 pixels)

How To Resize An Image For Instagram Without Cropping
You could resize your image for Instagram without technically cropping it down. Below, we will show you all the steps to resize your photos.
With Computer Device
Step 1: Open Photoshop on your computer device, go into the File > Open, and navigate the image you want to edit.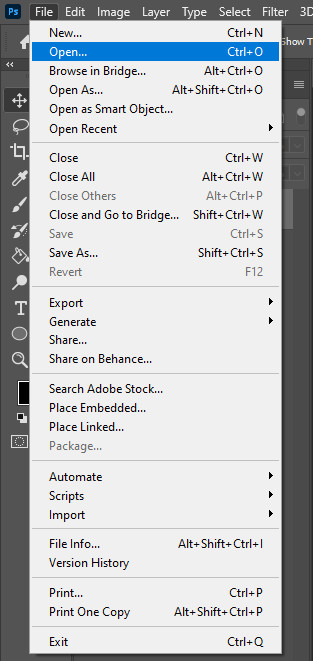 Step 2: Afterward, go to the Image Size on Photoshop.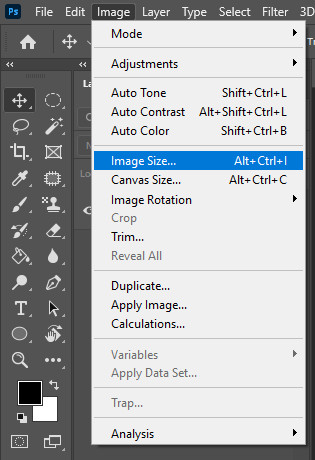 Step 3: Now, you will see Image height and weight on a new dialog box. Look closely and find out the smallest side of the following image. Once you find the longest side, put the number "1048 pixels".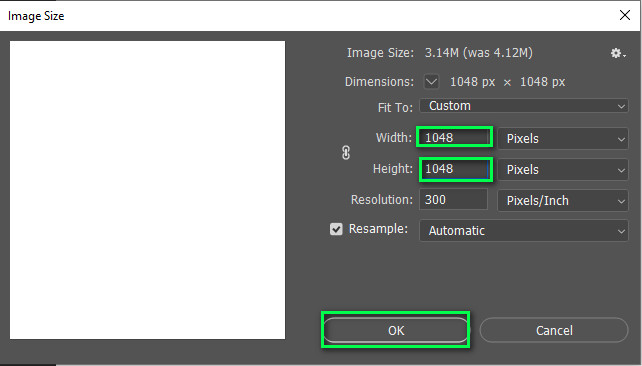 Note: Make sure your Image file unit is set to pixels.  
Step 4: Afterward, you need to set the Canvas extension color to black or gray.
Step 5: Check-in the resample image box.
Step 6: At last, save the image as Jpeg image type on Photoshop.

————————————————————————————————————————————————————————————————————————-
With Mobile Devices
On the other hand, check out the following tutorial if you have a mobile device. We are going to use the Befunky app to resize your images, so you don't have to crop them out.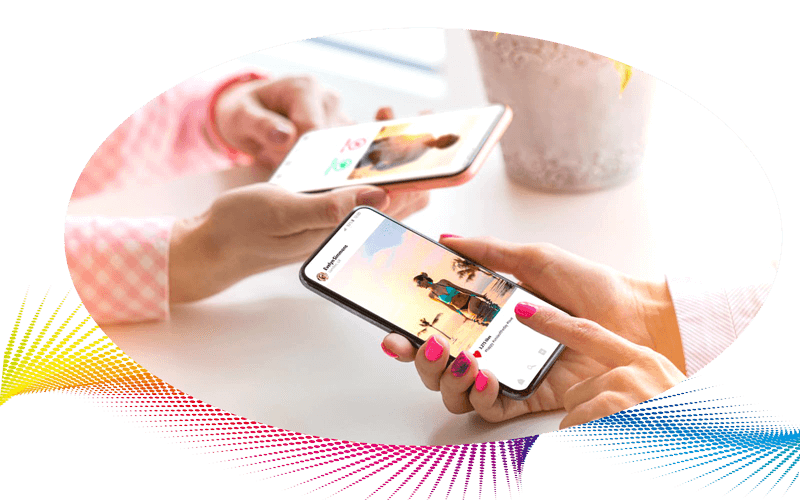 Step 1: Open the Befunky mobile app.
Step 2: Afterward, you need to upload the image you want to edit.
Step 3: Go into the Frames option from the appearing menus.
Step 4: Now, you need to select the option named "Fit To Square."
Note: The Befunky app allows you to choose the color of the square frame.
Step 5: Once you have done every step with proper concentration, tap on the "checkmark" option on the screen. 
The following option would provide you with the perfect solution to upload images on Instagram without cropping. Thus, the next app is one of the best ways to resize images for different sorts of social media platforms. 
————————————————————————————————————

Best Images Format For Instagram Images
In the following section, we will discuss the best image formats for Instagram. First and foremost, the best image formats for Instagram are Jpeg and PNG. For your convenience, the Raw format of the DSLR cameras is not supported on the Instagram platform. In such cases, you need to convert the raw images into JPEG or PNG formats. Using an online or offline converter can be a lot of help to make the conversion faster. 
Other than a file format, let's revise the sizings you need to concentrate on. Instagram features different formats when it comes to the newsfeed. A few of the popular image formats on Instagram are Square, Portrait, Landscape. Each of them features a height: weight ratio of 1:1, 4:5, 1.91:1. While shooting images, you must always keep these formats in mind. 
Even though other formats are available on Instagram, the three mentioned above are popular ones. Plus, these image formats are more likely to get likes from the audience on Instagram.  

Best Software For Edit Instagram Images
Let's discuss the best software to edit Instagram images. Below we have listed software that you could use on desktop devices and mobile devices as well. Photoshop is one of the best software if you are using a computer device. On the other hand, the Snapseed and the Befunky app are great options for anyone with a decent smartphone. 
Photoshop
Among all desktop software, Photoshop offers the best and most efficient solution to the problem. Any user can open their photos into the software and edit the image. Moreover, resizing images is a lot more efficient. Whether you believe it or not, the software offers you the fastest option to resize images. 
Further, you could stretch the photo in Photoshop to match the Instagram image format. The software is so helpful that we use it for professional photo retouching services. The essential functions of the following tool are easy to understand, even for beginners. But it also needs a bit of skill to perform higher-end photo editing tasks.
SnapSeed
Among all of the higher-rated apps, Snapseed is a great option to go for anyone. Using the following app, you could resize your image for Instagram like a breeze. Further, the app is a lightweight option for anyone with shorter space. It offers you so much functionality yet in a tiny space. 
Functions like resizing, cropping, and adjusting filters are a lot more straightforward on the app. You could customize your images for different social media with ease. The app contains a higher user rating when it comes to editing images. The app's user interface is up to the mark and simple to learn.
Befunky App
Befunky App is the most popular app to share images and resize them for Instagram, and It offers a great variety of image editing options. Among these image editing options, resizing is one of the highlighting ones. Users need only a few taps to resize their images for Instagram. Further, the app provides an instant sharing option for faster sharing.
Our favorite part about the app is that users don't need to register themselves to use it. In short, you get all of the app's features without logging in. The tool functionality is fast and doesn't lag at all. This is why we have featured the following app at the start of our tutorial.
Source: https://www.youtube.com/watch?v=RsOgDEkaPK8
FAQs on Instagram Images
Let's get into the same question regarding the Instagram images.
What Is The Best Format For Instagram Stories?
1080 x 1920 px is the best format and ratio for Instagram stories. The Instagram stories provide you with a great platform to let you show different sorts of visuals. To utilize the following feature of Instagram, you need to format your image and videos dimension according to the following format.
Can You Save Instagram Images?
Users can save Instagram images using the official app. You only have to press the bookmark button, which is located at the bottom right side of a post. Afterward, you will find the bookmarked image on your Instagram profile section. 
What Size do Pictures Fit On Instagram?
Squire-sized pictures fit great on Instagram posts. 1080 x 1080px with 1:1 ratio images are best for the Instagram newsfeed if we go into dimensions. Perhaps, if anyone uploads bigger pictures, the default Instagram newsfeed would crop it to a square shape. This is why you should resize your images before uploading them into the newsfeed. 
Conclusion
The answer to how to make pictures fit on Instagram without cropping is pretty much straightforward. You only have to use a bunch of software such as Photoshop, Snapseed, and so on. Using only simple software can lead you to resize images within seconds. It's not a tech-savvy task to complete. 
No matter what, trying out the process, as mentioned earlier, is the best way to go. It saves the image from cropping and gets a perfect place on the Instagram news feed. The resized image would avoid the Instagram system cropping it to square. This is why resizing images is the best possible solution to the problem. 
About Author