What Do You Require For Newborn Photography?
Are you looking for some unique newborn photography concepts and believe that you don't have to be a professional photographer to shoot charming newborn photos? You have come to the right place, and here we will share the Best newborn Photoshoot ideas. Newborn photography has evolved into a creative outlet for creating photos that will be treasured for a lifetime. We will provide you with some newborn baby photography inspiration, ranging from the simple to the extraordinary. Let's get started
Baby Photoshoot ideas at home
We've gathered a few adorable Newborn photoshoots ideas to help you create stunning images. There are suggestions for group shots with siblings as well as images with various props and clothes. After baby shoot photography we provide the best quality photo editing services to less the editing time of photographers. 
1. Make sure your infant has the greatest lighting possible.
Choose a place with a lot of natural light to get the glory, angelic effect that newborn pictures are known for. Make your DIY baby pictures studio in the room with the greatest natural light in your home.
2. Props for newborn pictures
A photoshoot is an excellent opportunity to try out new newborn photography accessories. These are frequently used to signify family and to impart new customs to the infant. Consider catching the baby curled up in a catcher's glove if your partner is a baseball enthusiast. Snuggle the infant with a teddy bear from childhood or other family treasures.
 A newborn photograph might include sentimental clothes, rattles, books, or a particular toy. Blankets, clothes, and caps in preferred colors or a family's favorite sports team might be used as props for a newborn baby boy photograph.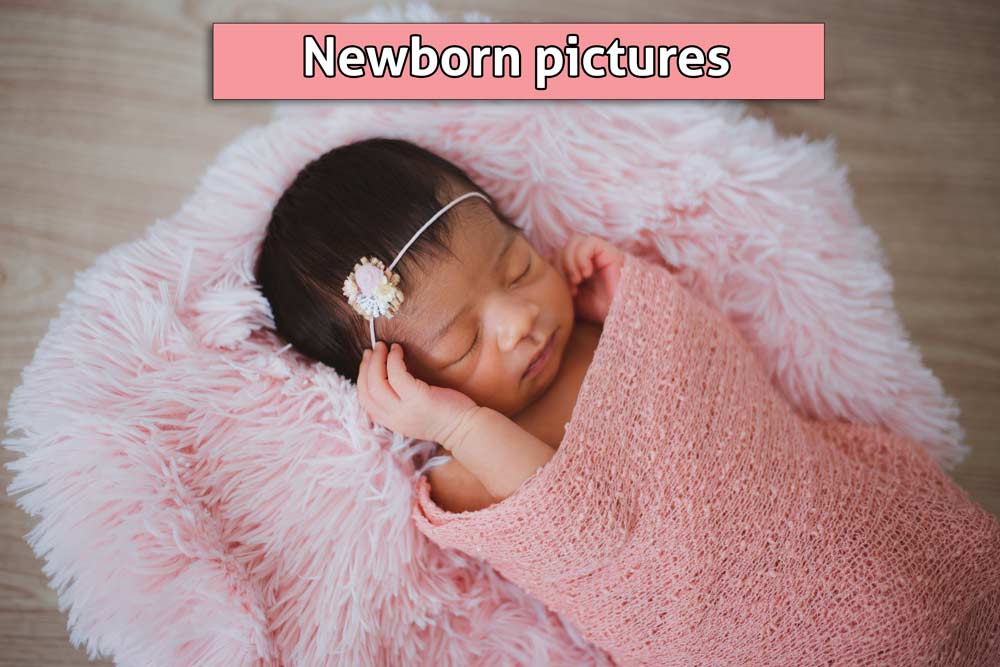 Like trains, plush animals, or other toys passed down through generations, and family treasures also make excellent companions for the new family member. Props for a newborn baby girl photograph might include headbands, jewelry, blankets, or apparel in preferred colors and sports teams, among other things.
Tutus may also be used to create a dramatic and lovely impression on a sleeping newborn girl. To honor the next generation, wear clothes that have been passed down through the family.
3. Make a color scheme choice
A great newborn photoshoot idea is to use complementary colors or to go for a monochrome theme. Look at the color wheel for more ideas on what colors go well together, and then talk to your clients about it to make sure they're on board.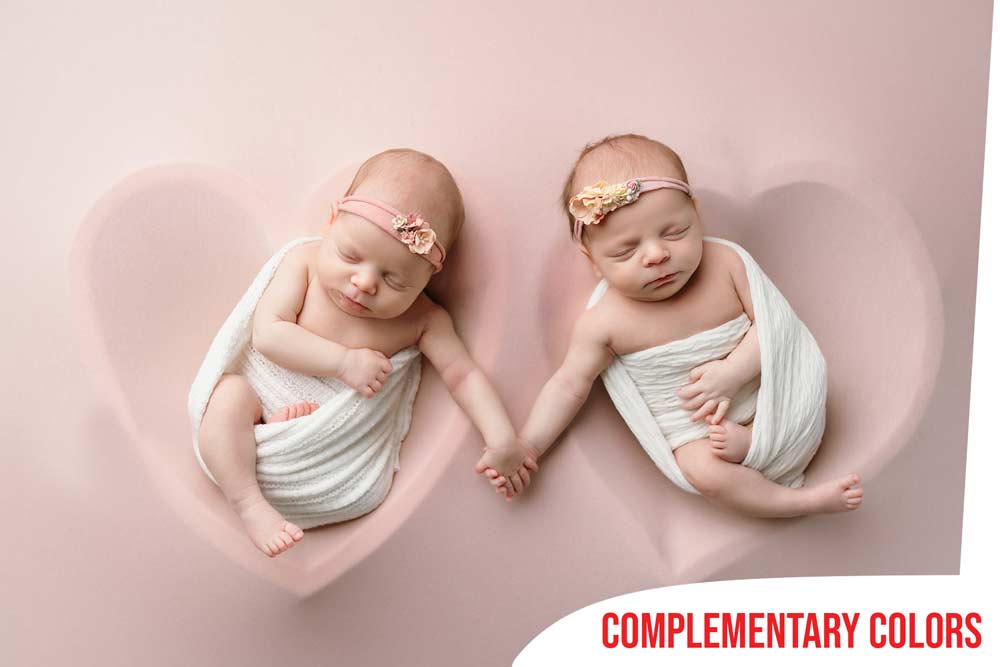 4. Take a close-up photograph
When we go through catalogs of newborn sessions, we often notice that the most frequently overlooked images are the baby's close-ups. We are not just referring to their faces; we also refer to their little toes and fingers. Remember, parents will never see their baby this little again.

So recording all of their adorable behaviors and characteristics is something they will treasure for the rest of their lives. Taking a fine close-up is one of the best newborn photoshoot ideas.
5. Hands in Parents hands
Capturing your baby's small characteristics is another common newborn photoshoot idea. Their hands and feet are so little, and they'll never be so small again, just like the yawn. To compare the differences, take a snapshot of your baby's hands next to your adult-sized ones.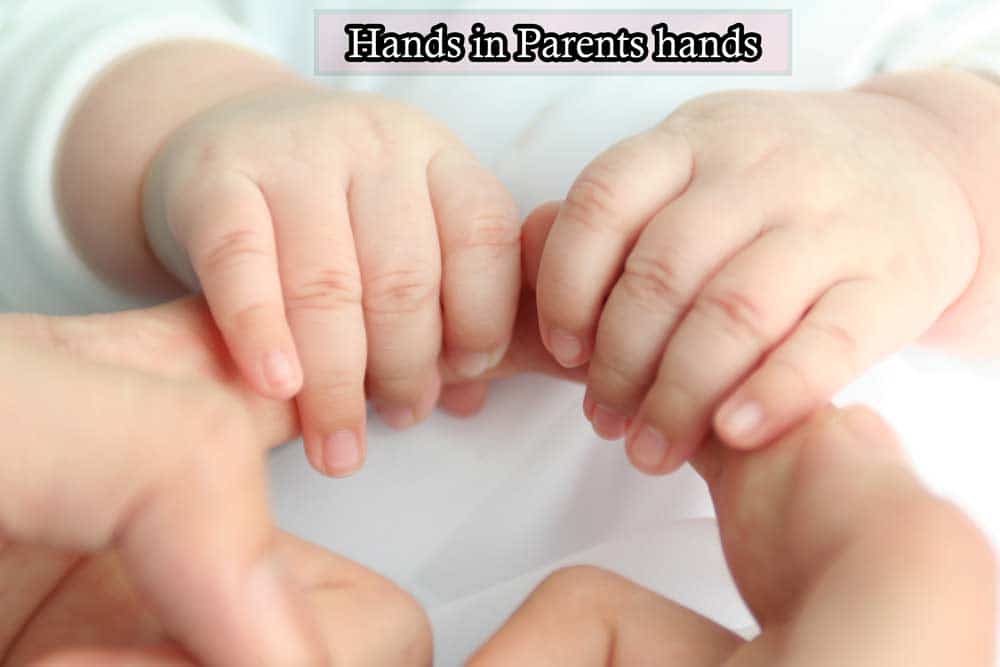 Alternatively, take a shot of their hand wrapping around one of your fingers to show how little their hands are. With their small feet, you may perform the same baby photography ideas. Compare the sizes of their feet to yours.
6. Parents, siblings, and furry friends should all be included
Aside from the fact that it's cute, it's an often-overlooked component of newborn baby photography ideas. Also, take some time to photograph your new bundle of joy with your animal family members too.
Baby Boy Photos Ideas: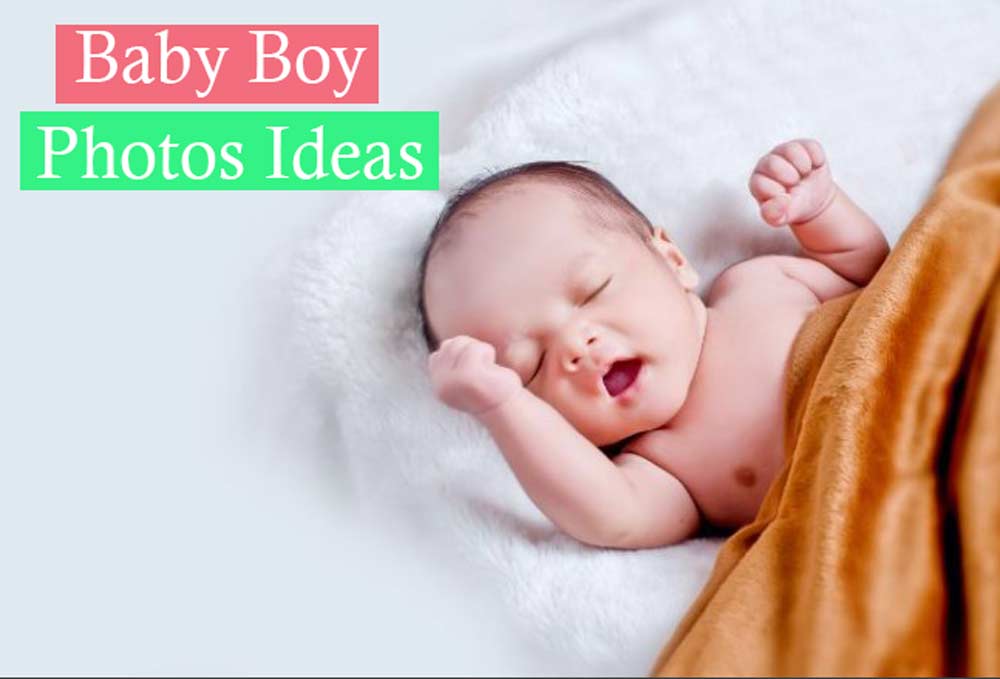 1. Image with a Dinosaur Theme
Are you looking for unique newborn picture ideas for boys? Get yourself a fantastic Dino costume. It might have a symbolic value concerning the baby's birth. This type of Dino costume comes in a variety of colors, so pick the one that best suits your picture shoot. It's a part of newborn photo shoots ideas tips.
2. Add Banners or Posters as background
Banners are a wonderful way to customize and add distinctive elements to your photos. Take genuine newborn baby photographs and make gorgeous posters with the child's name or other facts about his family.
3. In The Lawn
If you have a winter photo session or do not want to risk taking a child outside, but want to add a natural feel to the shot, simulate green grass in your studio. Take baby photographs using an appropriate green blanket with a grass pattern.
4. Use Blankets that are both warm and soft
To actualize baby photo ideas at home, you should surely have soft woolen accessories on hand. Wrap the infant with a blanket to keep him warm and comfy so you may posture him as you see fit.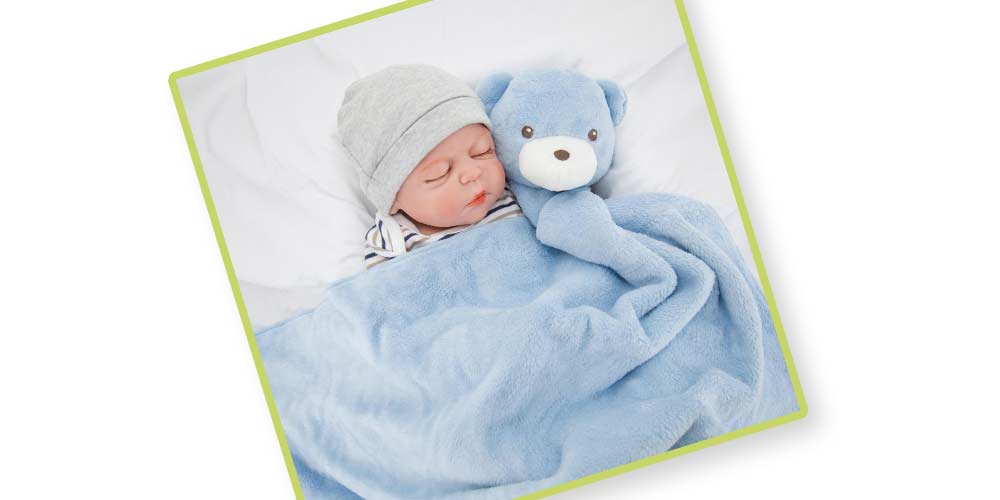 Baby Girl Pictures Ideas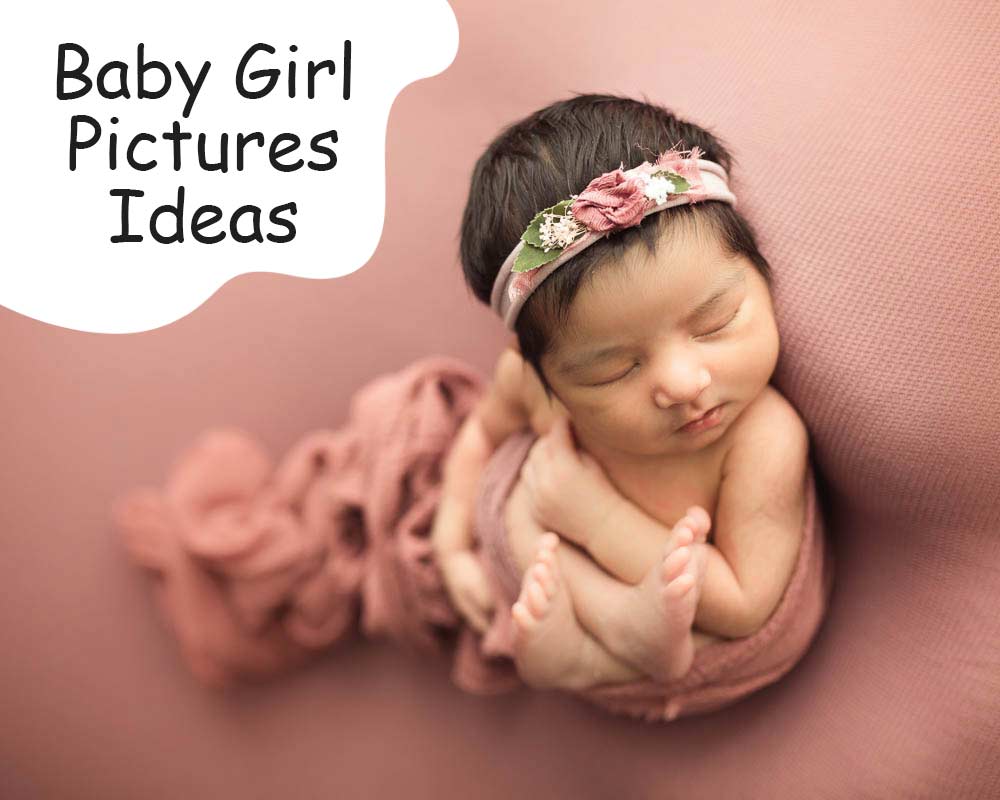 1. Add some Girls' Accessories
Add several attractive qualities that all girls admire. Dresses and caps, dolls and ribbons are all possibilities. Pay attention to the color palette since pink and white are the most suitable for implementing baby girl photo ideas.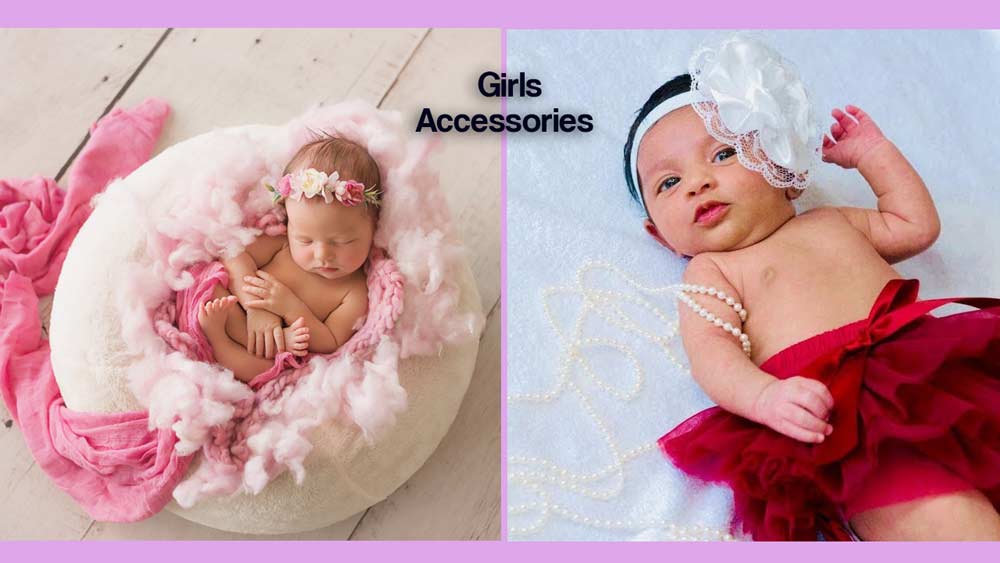 2. Set a Gorgeous Fairy Plot
Place the girl on their belly so you can view her back and face well. Put pink wings on the baby's back as though they can fly. It appears to be so cute that few parents would resist this newborn baby pictures concept.
Infant Photography Packing List
Taking excellent photographs of your newborn or infant is not a child's play. Indeed, eliciting a beautiful face and a gorgeous stance from your little bundle of joy is, at best, a brief window of chance.
Here is an infant photography packing list:
Pick Right Camera for Job

Choose the best and Clear Lens

Add light on the mix

Take all essentials for a mini studio

Newborn Accessories and Custom Props
How to edit newborn photos in photoshops?
Adobe Photoshop is an advanced software service that allows you the inventive flexibility to develop stunning picture alterations in a short amount of time. We can give a beautiful and appealing vibe to newborn photographs that serve as a sensory surprise with only a few cautious and skilled Photoshop procedures. After getting all the points of above steps now we get clear concept of newborn photo shoots ideas.
1. Begin with the Editing:
To begin the process of skin editing in Photoshop, choose your chosen version and open the image you want to work with. Then, under the 'Layer' menu, choose the 'Curves' layer command, which is nested under 'New Adjustment Layer. When the Curves layer is selected, a dialogue box appears. To brighten up the image, you must work on the mid-tones of the image.
Place your cursor in the center of the line and drag it upwards. Keep your gaze fixed on the image to observe the impact of manipulating the line on the skin. Don't go crazy with skin whitening and lightening since the infants' natural skin tone will be damaged.
2. Get Rid of the Spots
You'll need to use the clone stamp tool to get rid of the scars and spots. Reduce the opacity to 40% to get rid of the redness, flakiness, splotches, and other spots. This is what the majority of newborn photography editing outsourcing businesses do.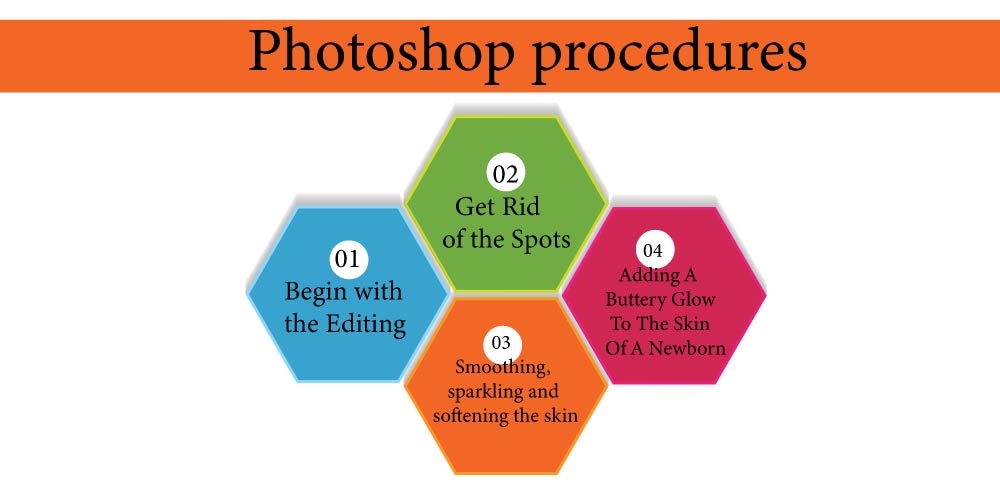 3. Smoothing, sparkling, and softening the skin
You'll need to create a duplicate layer immediately. Adding a gaussian blur layer to this layer would make it easier to give the skin a smooth feel. You can do it by going to the 'Gaussian Blur' command in the 'Blur' menu under the 'Filter' menu. The radius must be adjusted to 8.0 in the dialogue box that opens. To paint on the blur effect, the layer must now be inverted. Then, inside the layers panel, go to the 'White Layer Mask' box inside the blur layer. So it's a great tip for newborn photo shoots ideas.
By hitting Ctrl + I on the keyboard, you may invert the layer over here. To signify inversion, the color of the layer mask box would be changed to black. Now, use a white brush with a tiny diameter and opacity of 100 percent to paint a blurring effect over the skin.
Video source: PHLEARN > https://www.youtube.com/watch?v=XmFRbJF1nsA
4. Adding A Buttery Glow To The Skin Of A Newborn
You may make the newborn's skin creamier in Photoshop to make it more attractive to the eyes. To get creamy newborn skin, go to the lower section of the Layers panel and pick the icon for the 'half white/half black adjustments layer', then choose the 'Color Fill' option. Peachy pink must be the fill color.
The blending mode for the layer should be 'Soft Light.' You'll now need to reduce the layer's opacity to approximately 36%. By clicking on the layer mask, pick a soft black brush with an opacity of 100 percent.
Source: PHLEARN > https://www.youtube.com/watch?v=qgUgmPqs_7M
Final Words:

As you can see, the possibilities for newborn photoshoot ideas are nearly limitless. You can change up these suggestions as you see fit. You don't need to be an proficient in capturing these pictures. Because the baby's tolerance is limited, make sure you collect your thoughts before you begin photography. Don't be concerned if you can't find the precise props or lighting that we've listed above. So now we clearly get the concept of newborn photo shoots ideas.