Professional Headshot Background Ideas
Nowadays, people are concerned about their headshot photography and its background. With professional headshot background ideas, you could create fantastic photos. These could give you great results, which makes the client happier. In the following article, we will talk about it in detail.
Professional headshot has become one of the most talked-about topics. Because corporate giants are giving more focus on the appearance of the candidate. This is why everyone wants to make them look unique in a headshot. Perhaps, there's no better option than a unique background to make your client stand out.
What is Headshot Photography?
Headshot photography refers to a professional photo of a person's face. Further, headshot photography only focuses on the face of any person. It's one kind of close-up with your face in focus. It's also used in the professional world a lot. Your resume, social media profile, and headshot photography are the first elements to search for. This is why the demand for headshot photography is skyrocketing.
Video source: https://www.youtube.com/watch?v=Ey5GOpFlFsU
But choosing the correct background can be a little bit of a challenge. This is why you should be checking out the below mentioning lists of background ideas. These professional headshot background ideas would let you find out the best one of all.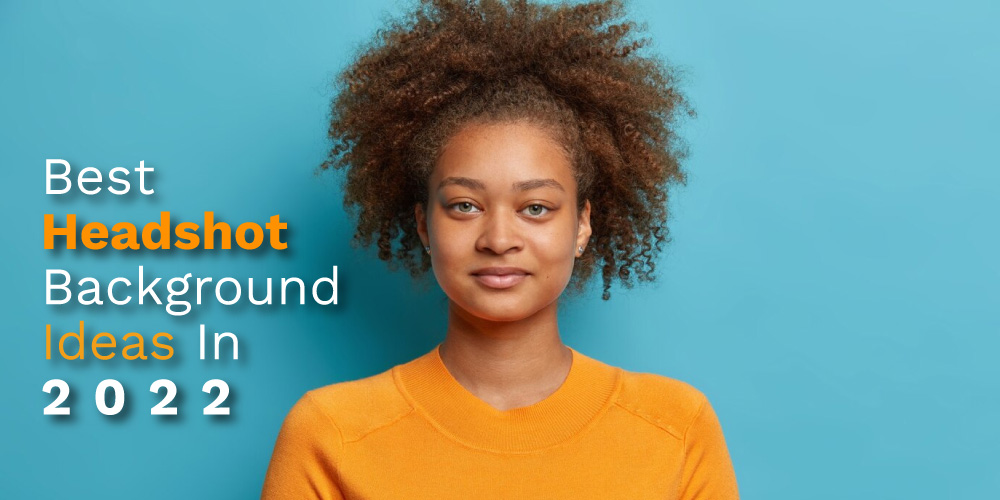 Best Headshot Background Ideas In 2022
Let's explore some of the best options to use as a headshot photography background. These would give you more ideas about what to shoot and what to not. As a professional headshot photographer, you must know the below-mentioned ideas. These ideas would let you get the perfect headshot background ideas.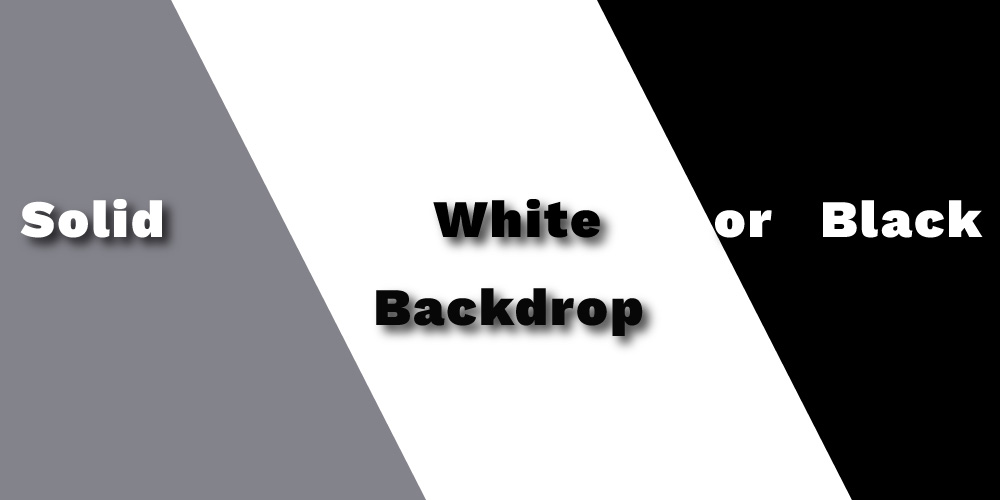 Solid White or Black Backdrop
Well, let's start with the most common and traditional way. It requires minimal cost. White and black are the most neutral colors in color theory. It matches every situation. black color draws viewers' attention to the main subject. But if hair blends with the background, try hairstyle retouching with your editing. However, the white background is also a great way to make a photo classy. This idea is ideal for official work, like a cv, corporate client, school, etc.
If you do various headshots, consider very little investment, like one or two rolled backdrops and stands. If you aren't interested in the entire investment, renting would be the best option for you.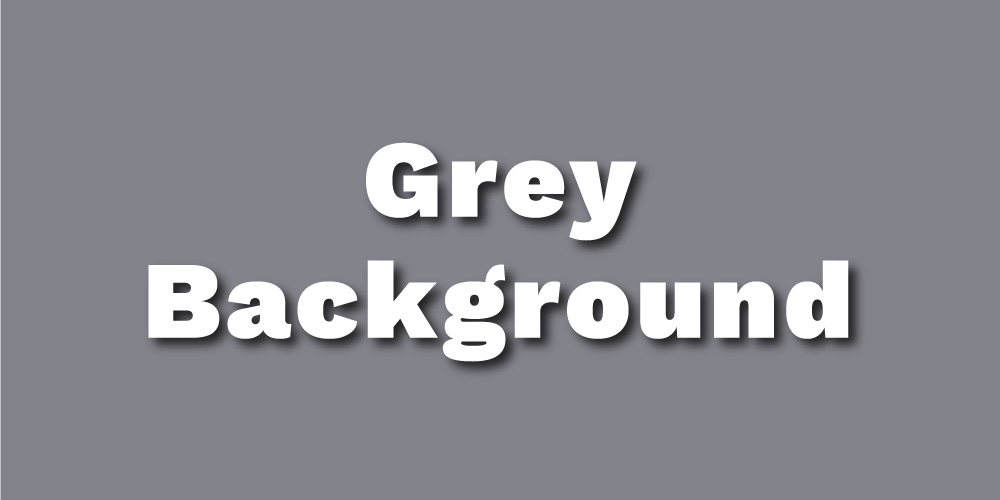 Grey Background
Grey is a diplomatic color, negotiating the distance between black and white. Apart from that, the grey color is one of the best background ideas for headshot photos. It gives a very classy vibe to an image. Mainly it is used to take employer's and worker's photos for business cards or websites. Though grey is a shadow color, pay more attention to lighting. one side lighting would be great for making a pic unique.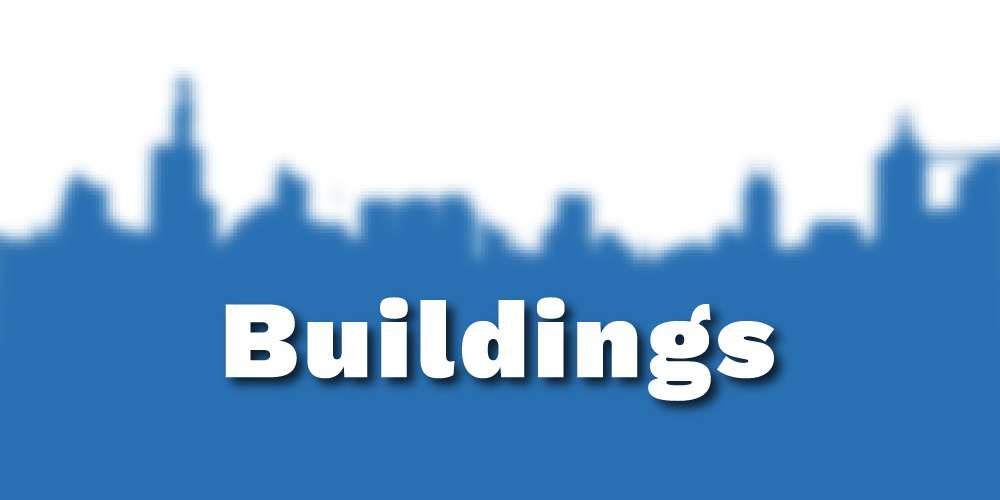 Buildings
Buildings are also an excellent backdrop for a headshot. It can be used for business and promotion purposes. A row of columns, designed walls, wide stairs would be beautiful backdrops. Use blur technique to highlight client and background. Make sure to blur less so the line doesn't distract.
Textured or Solid Wall
Texture and solid walls look more eye-catching than a plain background. It is used for any exceptional work, and you can use any cozy wall painting as backdrops. This would provide some texture, color, and lines. It would make a headshot more creative and unique. It leads to significantly less or no investment and the desired one that can be found everywhere.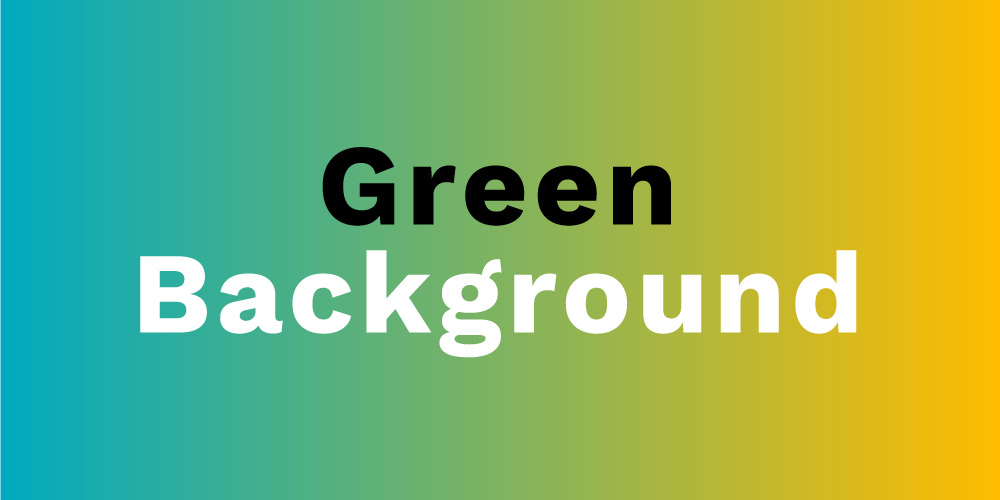 Green Background
Using the green screen technique is called essential chroma photography. It replaces solid color from the background. It's for those who need a specific background for their headshot. It leads to a meager cost and a one-time investment. It costs less than 20 dollars on e-shopping sites. With one backdrop, you can create any background.
It's a technical method, so you have to pay more attention to your editing skill. Any editing software or photoshop would be great options. Hire a professional to make a great headshot. It is used for every kind of photo.
A Workplace Place
A workplace is essential to draw a good image of a company. This would be a perfect idea for corporate workers. Inside an office room, near a window, on the chair would be great options for workplace headshot. It gives a professional vibe to a photo. This photo is used on websites, business cards, flyers, etc.
Outdoor
Outdoor headshot means taking a person's photo against an outdoor backdrop. It can be shot anywhere like a garden, tourist spot, park, etc., though it gives many different possible varieties. But an outdoor headshot is not suitable for any corporate job or official work. But it fits for many other things.  Click a headshot in any place you want. Choose a backdrop minding your perspective. Blur the background as needed so that the main subject doesn't distract. Adjust the lighting to make it professional.
Interesting Wall Artwork 
Using wall artwork as backdrops would be a creative idea. It is used to highlight artists, painters, or any painting service. All artworks are available on any street. This is also not suitable for corporate or official work. Try to find any vibrant color wall to make an eye-catching headshot. Sometimes it costs a lot to paint a wall if you need unique artwork. But if you are not interested in a considerable investment, find an artwork wall outdoors.

City Streets
The street headshot is very casual, and it is used for labor, construction work, tourism, etc. There are many unique places in the city. Try to find a perfect place for you. Including city streets as a headshot background is easy to show roots. It works great for those who don't like indoor photography. Use a professional for the shoot. Maybe you need to retouch the image once.use photoshop to remove passer-by.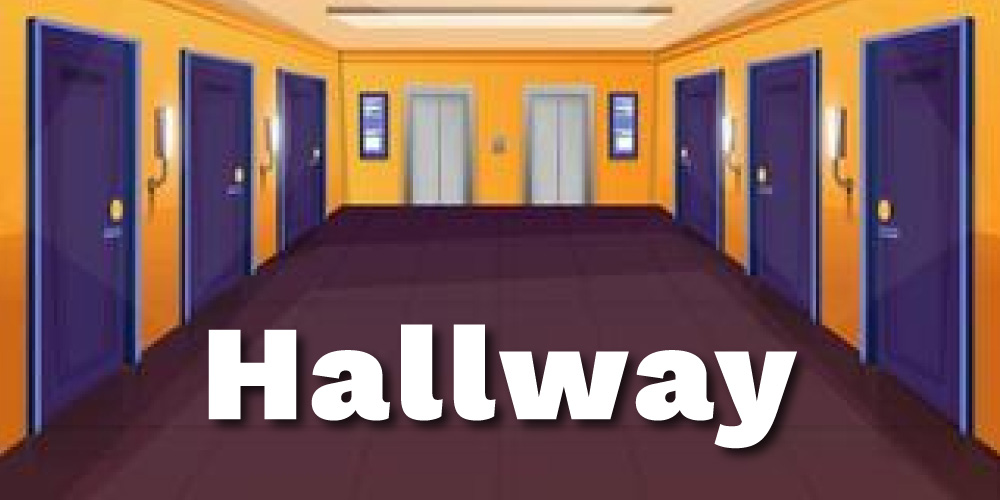 Hallway
Hallway headshot is also a good idea for corporate work. But not always a corporate job. It is also ideal for hospitals, schools, factories, etc., use your hall or studio whatever you want. It represents the place. Pose like a boss to get an ideal headshot. It would make the image look as professional and appropriate as possible. The hallways can make you look authoritative.

Residential Apartment
Using an apartment as the background is best to promote interior design, flat sale, rent, etc. It can be clicked inside the apartment, balcony, terrace, etc. Make sure to use natural lighting to make a great headshot. The nighttime shot will destroy the image. It costs nothing if you use your apartment. Otherwise, renting a studio would be a little bit costly.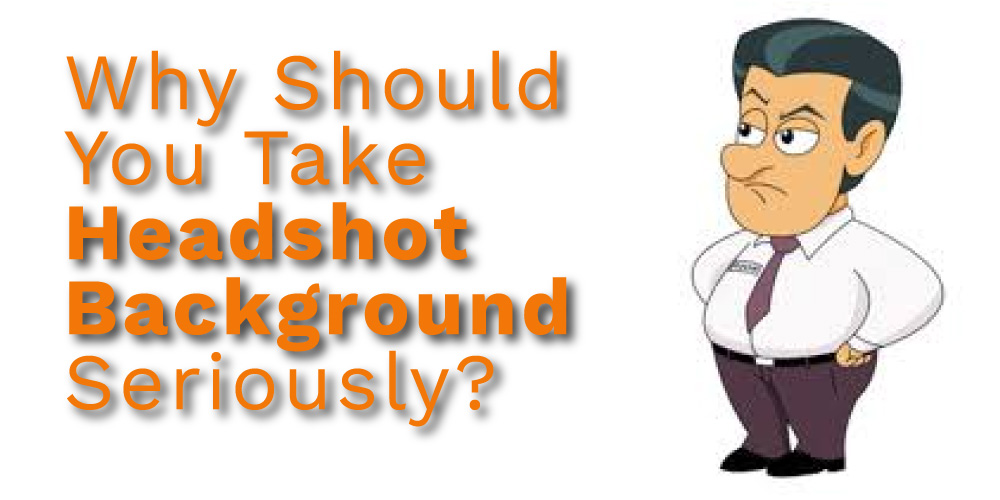 Why Should You Take Headshot Background Seriously?
Though headshot photos are usually clicked for official or corporate work, the purpose of a headshot is to show personality, professionalism, and company. A professional worker will ensure the best impression possible. Which makes a viewer feel optimistic about the brand. It works as a logo also.
On the other hand, a nasty headshot down the impression. A customer will feel insecure about using your service. It gives the wrong message you want to convey. Over lighting, lousy pose, uneven tone, unsuitable clothes are reasons for a bad headshot.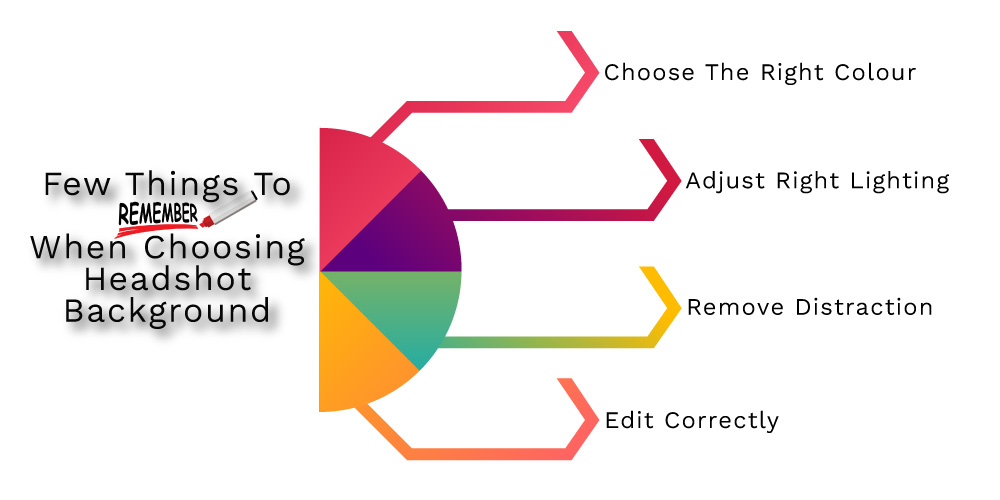 Few Things To Remember When Choosing Headshot Background
A great headshot needs professional work. If you do not have any experience, remember these things to choose a background. It would help if you kept a few things in mind while doing headshot photography. Further, this makes sure you keep taking great headshot photos with a great background. 
Choose The Right Colour
Make sure the background color is not that distracting. a very vibrant color would distract the main subject. Use any neutral color. While you can add custom colors, always use natural colors. 
Further, you should choose the color according to the environment as well. While buying a backdrop, make sure you select the color which provides the most professional photos possible. Often, the white or grey background can help you get a better headshot. 
Adjust Right Lighting
A good photo can get ruined by poor or high background lighting. Poor lighting can be ineffective in making a good impression. High lighting can also destroy your main subject. The lighting can make or break your headshot photography. This is why adjusting the light is the main thing to remember. 
You could take a look at the lighting tutorials. For example, you must have the skill to use natural lighting while taking headshot photography outdoors. Further, the lighting should not be too low or higher as it might not help you get better headshot photos. 
Remove Distraction
Too many elements in the background can distract the main subject. Try to keep the background clean as possible. This is why examine the background before you start taking a photoshoot. If your headshot photo's background has too much destruction, remove it with a photo editing service. 
For example, if you have too many objects sitting in the background of your photoshoot, remove them. With a clean background, you would get a better headshot background. In turn, you get great images that look great no matter where it gets displayed. 
Edit Correctly
If your photo is not that good, retouch the photo.adjust lighting,tones,colour etc. Editing photos has become an essential step for every professional photographer. As raw images have some errors, editing them makes them look more polished. This is why you should try out photo editing tools and services.
Suppose you don't have the skill to use photo editing software; use custom services. You would find out a lot of service providers where you get high-end photo editing. Plus, these services are reasonable for anyone to get in. Don't shy away. Better take action right away.
FAQs on Professional Headshot Background Ideas
Let's get into the most asked questions on professional headshot photography ideas. These can provide you with better concepts on the headshot photography background.
1. How To Change The Background Of A Picture?
If you want to change the picture's background, photoshop would be the best option. Let's see how we can change the background. Open an image in adobe photoshop. Select the main subject or subjects with a quick selection tool, lasso tool, pen tool. Now copy the layer using ctrl + J. Delete the background at the following step. Place an image you want and place it in a great area. With these steps, you can change your background as you wish.
2. Which Colour Background Is Best For Headshot?
Solid white is best for a headshot. Firstly it matches every situation. It's one of the new trends for professional headshot photography as well. Further, the white color can make your client look great. Further, it would make the image vivid, and you could apply photo retouching a lot faster. 
3. How To Choose The Best Headshot Photography Background?
Choose a headshot background, remembering your purpose. The background can vary according to your goal. For example, if you want to shoot a corporate photoshoot, architecture and building can be better options. Further, if your client is a bit trendy, murals can be a great option to go for, which is why which background would best be determined according to the client's aspect and purpose. 
Conclusion
Thanks for coming in as we have discussed Professional headshot background ideas. These ideas would bring you new concepts on which background would be the best to go for. But either way, you need to be careful of your clients' expectations. Ask them which type of headshot they want. You could ask them which background they would prefer. 
At first, go for solid backgrounds with white or grey or black color background walls. But if you want to be a bit creative, go outside hallways, architecture, and others. No matter which background you choose for headshot photography, always balanced lighting to make the image look great.