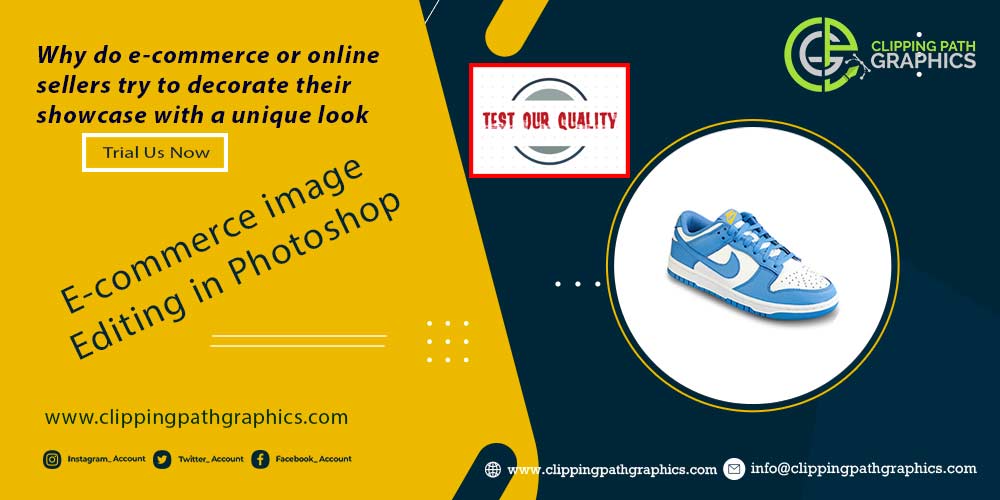 To compete with the other eCommerce sellers you need to build your online store as effectively as possible. The main arsenal of an online seller is to attract clients to buy their product where there are no options to rambling around the fingers around the product. So think about what you need to do. All you need to just keep trying to enchant your clients with some appealing photos. That can help you improve your sales. A decorated showcase can bring out an outstanding result that's why online sellers feel the thirst for decorating their showcase. Ecommerce seller or online sellers are like Amazon, eBay, Etsy, Aliexpress, Daraz, and more.
Why do eCommerce sites like eBay, Etsy, aliexpress, Alibaba prefer editing photos for their websites
Amazon, eBay, Alibaba, those renowned e-commerce sellers have their criteria and some fixed rules and regulations they asked before opening a shop. after investing time in studying the issues which particular tips can assemble the best feedback from clients. so all they ask for or all their demands that only can fulfill an editing service company. Ecommerce seller.
What type of demand does an eCommerce seller want from an editing service company:
They Ask for a white background and they choose the photo size. They will only allow photos that follow their criteria. I wanna share some of the criteria they demand:
1.images should be that product that you wanna sell.
2.the product should match the images.
3.Product must fill at least 85% of the image.
4.pages require files to be 1600px or larger on the longest side.
If you are unable to meet this requirement, the smallest your file can be for zoom is 1000px, and the smallest your file can be for the site is 500px.
5.Images must not exceed 10,000px on the longest side.
6.Images must be JPEG (.jpg or .jpeg), TIFF (.tif), PNG(.png), or GIF (.gif) file formats.
7.Images must not be the blurry, pixelated, intertwined condition.
8.Images must not contain nudity and have to be modest, decent and kids friendly.
The criteria I've described in the above only an editing service company can meet up the demands:
 A professional editor has the capability as well as credibility. A professional editor knows all the details. However, it will be the best decision if you choose an editing service company instead of choosing an editor. because you will get a couple of the editor there. you don't need to be tense about the product photo that you are going to send to those popular eCommerce websites. because an editing service company knows every criterion that e-commerce sites demand. Ecommerce seller.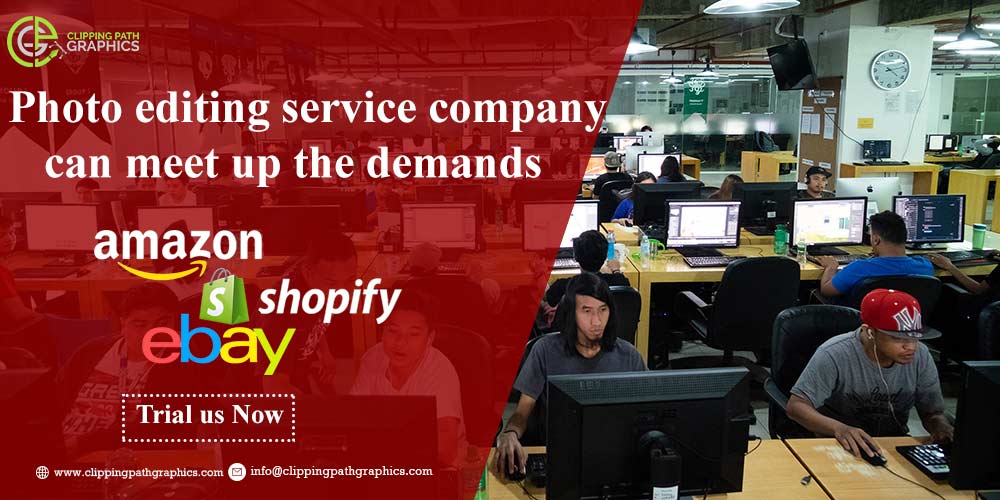 Now it's quite clear why eCommerce sites prefer eCommerce photo editing services but what about photographers :
Yeah, now we will discuss why photographers also need eCommerce photo editing services when having a nice photo is just a trumpet to them. but here we got to know some interesting things that sometimes the consequences or result don't come out that way that they want. the natural look that they wanna capture they won't get that natural flavor after having the picture. So they need to do edit that photo for bringing the natural look that they noticed when clicking. Ecommerce seller
Sometimes lighting, angel and all doesn't seem perfect for clicking however they were to take the picture at that point they need to retouch the photo. Consequently sometimes making arrangements for a single product photo seems too costly. At that point, they think of editing photos and feel the necessity of having the great service of an editing service company.
Tips for a novice eCommerce product photo editor :
If you are the one who intends to start your career with eCommerce product photo editing. Then you are going through cut-throat situations. Because enormous editors are being created regularly. So you have to install some special features in you. You need to be more playful and have to invest more time for getting the best result, for getting popular in this editing world. You can check our blogs and content for tips and tricks about eCommerce product photo editing.

So if you are with us from the first line you get to know about the details of eCommerce product photo editing. What're its advantages? Why do eCommerce sites and photographers need editing services? And how it increases your brand values every question that can bang on your mind we tried to elaborate. And it will be helpful to make up your mind. So don't get late and contact us as soon as possible to succeed in your eCommerce business.