CAR BACKGROUND REMOVE | AUTOMOTIVE PHOTO ENHANCEMENT | VEHICLES TRANSPARENT BACKGROUND
We provide-
CAR BACKGROUND REMOVE
TEMPLATE ADDING & CUSTOMIZING

DROP, NATURAL, REFLECTION SHADOW

 COLOR CORRECTION & RETOUCH
ALL TYPES OF CAR IMAGE EDITING SERVICES ARE ARRANGED HERE.
Vehicles' image editing service is common to need on the vehicle's seller's website. Every company develops its sell policy by adding some fabulous and attractive eye-catchy images with the facilities of before and after options. Obviously, this option takes a good advantage to the customer because by using this system clients are exactly view the attractive look of vehicles image. In addition, CPG serves cars, Motorcycle, Air-Bus, bicycles, Buses, Trucks, and all types of vehicles.
Vehicle image editing is the most useful for vehicle dealers, vehicle sellers, automotive inventory management, online vehicle sellers, used and new vehicle sellers. If you are still struggling for establishing an online vehicle selling business then your vehicle's photo retouching is the base of your numerous plan and huge branches that you wanna build up. And we will be happy to know that you are in the right place .we are here for fulfilling your dream. We are ready to take all your instructions and will provide the photo after your demand.
Car Shadow Service
Natural/Drop shadow with a realistic look
Reflection shadow and Retouching
Color correction and enhancement
Background Remove and Cut out
Super Fast and best Quality
High-Quality Shadow Service
No Automated tool using
Professional and skilled designers
THERE ARE VARIOUS PART OF THE IMAGE OF THE VEHICLE EDITING SERVICE SECTOR LIKE-
Remove Background from vehicles.
Adding Template for vehicle background.
Correct vehicle's color.
Retouching vehicle's body.
Lightroom effects.
Gradient template designing.
Remove unwanted Reflection from glass or body.
Enhancing vehicle colors.
Adding a Logo plate.
Banner design with vehicle details and more.
On the off chance that you are essentially taking pictures of vehicles and posting them on your site without giving any idea to regardless of whether those pictures are sufficiently appealing for your purchasers to make a buy, then most likely you are putting your car business at hazard. With an ever-increasing number of organizations going on the web, item pictures are the main way your potential clients can show signs of improvement thought regarding the real item. Outwardly engaging pictures are incremental in convincing purchasers to make a buy subsequently boosting deals and change rates fundamentally.
Clipping path Graphics gives an exhaustive scope of car picture altering administrations to various industry verticals over the globe. Freelancing vehicle picture control administrations to us guarantees that you no longer need to lose your potential clients because of vague/hazy pictures. Our picture correcting specialists are capable of making shading rich itemized pictures utilizing the most recent devices and innovation continuously.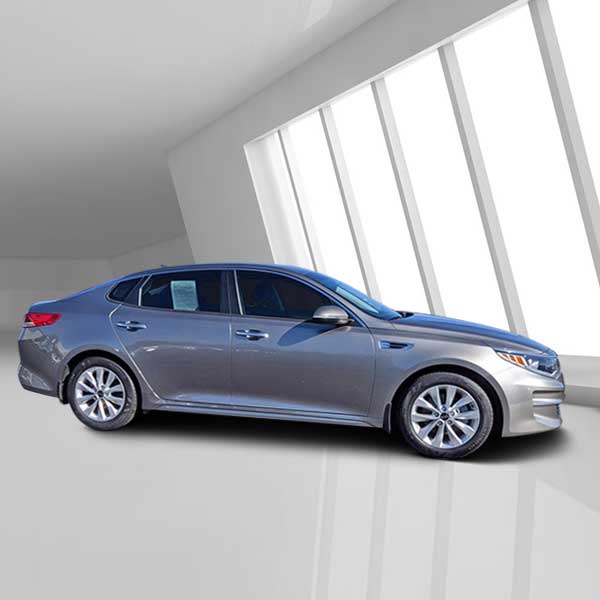 PHOTOGRAPHY TIPS FOR YOUR VEHICLES:
Before you uncover your camera, look at the tips beneath to give your photographs an expert look Spotless. Soil, grime, or matured and blurred plastic and elastic in a split second depreciate your vehicle to a purchaser. Awash, wax, and detail go far before taking any photographs.
How CPG can help: Clipping Path Graphics can give your vehicle a computerized wash by revising shading, limiting earth, marks, or scratches, and including sparkle.
Demonstrate some identity. Edge your photograph to catch the identity of your auto. For instance, photo a games auto with the skyline line simply over the rooftop to make the vehicle seem nearer to the ground and give the impression of a quicker auto. Photo an SUV with the skyline line toward the center or lower some portion of the vehicle to make it seem sturdier, bigger, and more considerable.
Helping Process 2: Depending on the photograph, we can grow, lessen, or trim the picture to make some of these identity impacts. May help focus on your optimal group of onlookers.
See the light. Continuously shoot an auto outside amid late morning or evening. Ensure it's a sunny, cloudless day and locate an open space to guarantee no shadows, (for example, tree limbs or structures) are thrown on the vehicle.
Helping Process 3: CPG can light up your photograph, evacuate or diminish shadows, increase shading and expel glare or "sun flare" off metallic or gleaming surfaces.
INCORPORATE A REASONABLE FOUNDATION FOR YOUR VEHICLE TO PASS ON A WAY OF LIFE SORT TO POTENTIAL PURCHASERS.
For instance, utilize mountains or a resort as a setting to play up the natural provincial feel of a camper or engine mentor. Put your SUV go romping or close rough landscape to catch a tough impact.
Helping Process 4: CPG can supplant your vehicle's experience completely. We can likewise expel undesirable foundation components or other diverting elements. Let CPG help you create enthusiasm for your vehicle. Click here to present your photograph and see what we can do!
So, why are you waiting just give us a FREE TRIAL, and then you can realize our quality works. You are always welcome to our image treatment world.
What type of vehicles do we edit in clipping path graphics?
All types of vehicles like bicycle, motorcycle, aviation, car and every portal of vehicles photo we do edit here .but most of the order we got from our clients they demand car photo editing. So we have a special retoucher for car photo editing .and we divide our retoucher group-wise when we got a huge project .and we adorn our group depending upon their capability .so we can assure you that we gonna have the best services from us.
Why do you need to retouch your vehicle images?
Retouching is important for online business because they need to deal with the customer with that kind of vehicle that exist dust, scratches, color defect .so presenting your vehicles without reviving the inconsistencies may hamper your business because all they are running the same race with you, they won't upload a raw .unprepared photo. If you are ready to step up, ready to compete with the upcoming competitive online business war you can't upload an unprepared photo. So retouching your photo is too much important if you have an online vehicle selling business …
What type of services we provide for vehicle image editing?
Background removal services

Adding background after clients' demands.
Template adding.
Color correction.
Color retouching.
Shadow making service.
360-degree spin.
How good photos increase your vehicle sales?
You can't be careless at all when uploading your photo if you are uploading it on social media whether you are preparing it for your clients. A strong appearance you need to create for your websites for having a stable business .for ensuring your click-through rate and conversion rate you need good photos on your websites. Good photos will increase your traffic .too much traffic will ensure you get too many clients .and getting clients will increase your profit at all.
How you  will get the right  editing service company  for  your editing:
Give them your sample like one or two photos for checking the quality.

Notice how responsive they are.

Does their ascertained price go with the product quality or not?
If these three things seem perfect then you can depend upon the company …vehicle image editing is the most useful for vehicles dealers, vehicles sellers, automotive inventory management, online vehicles sellers, used and new vehicles sellers. If you are still struggling for establishing an online vehicle selling business then your vehicle's photo retouching is the base of your numerous plan and huge branches that you wanna build up. And we will be happy to know that you are in the right place .we are here for fulfilling your dream. We are ready to take all your instructions and will provide the photo after your demand.
How we edit our photos in clipping path graphics?
Actually, we do all our work manually .we don't use any automatic software for editing. Because we can't apply all the instructions given by our clients when we use automatic software .so we want to make our customers 100% happy with our service that's why we don't use the automatic software.
What type of problems you may face when you will do your editing on your own?
You can't communicate with your clients properly if you concentrate on doing editing your photo.

You won't lay down your time .so your valuable time will be wasted.

If you are a business owner running new business plans and thoughts will be interrupted because you're not dedicated at all .you are doing multitask at the same time .so it won't bring the expected result that you want.

You will face problem interacting and conveyancing clients if you waste your countless time doing editing on your own.
If you got the point then without being late contact us as early as possible