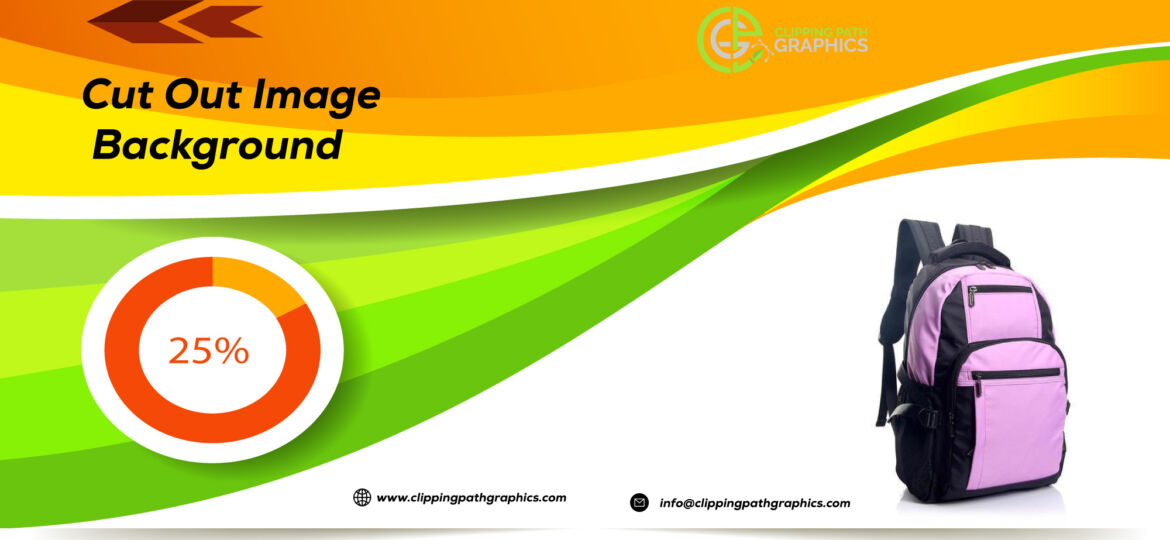 Being in an online business is a lot more about how your products look on your online platforms. Be it a website, a social media site, or anywhere you have placed your product images for selling. You will have to take special care of how your images are appearing. Your product images must be attractive enough to make potential customers your actual consumers. This is why many photo retouching services are being used to make products look attractive and pleasing to the eye. But what is the ideal way to edit your images that you get a perfect background and foreground as well as cut out image photoshop?
Cut out image is the way out. This is the editing of an image to cut out the product out of the original background and fix it in a new background that looks better. The more you focus on your photo retouching services, the more you will see people being attracted to buy your products. How can you cut out Photoshop that always attracts customers and turn them into loyal ones? Following is how you can edit your images using Photoshop to turn them into the best cut out images.
Ideal ways to cut out images in photoshop:
The three methods used to cut outs are quick to select, select, and mask, which is ideal for hair and fur. You will also find the color range in this tutorial that is awesome for trees and objects of this sort. Finally, you will get to know a bit about the pen tool and why you can use it.
Method 1: Cut out hair in Photoshop
For this method, we will get started considering the image of a woman with hair. Curly hair is touch to edit than straight hair. This technique also works over surfaces of fur.
Selection: Instead of selecting the subject, we will select the background as it is simpler. Drag your quick select tool on the area to select it. If you have gone too far, Alt/Option-drag to deselect any of the portions.
When you have selected everything, we have to inverse the selection so that the subject gets selected. Choose Select > Inverse or Cmd/Ctrl+Shift+I.
Refine the selection by clicking on Select and Mask from the toolbar at the top. This will take you to the Select / Mask workspace. Increase the transparency so that you can make your background invisible. Change the view to either black or white, whichever brings the edges the best way.
Then grab the refine brush in the left toolbar. Paint on the areas of the flyaway hair. Now make sure you have all the hair ends covered and don't go much into the image; you only want to have the edges, so you may tell Photoshop which is the hair and the background.
Use the secret weapon when it comes to hair that is Decontaminate colors, and then the fringing disappears.
And now you get a nice cutout. You will now see the layer mask on the layer that you may use to refine the cutout if needed.
This is the ideal way of getting your products cut out from their original background. So are you ready to bring life to your product shots by using photo retouching services? You can use clipping path services to bring on the best look in your images. Online photo retouching services are also an option that you can use to make your images look better. if not, photo retouching companies are available as well. If you can not create cut-out images by yourself, we at Clipping Path Graphics are here to help. We at Clipping Path Graphics offer the following services if you are unsure of how you can edit your images by yourself. cut out image photoshop.
Ghost mannequin editing:
When you don't want your mannequin to be apparent in your product images, you can simply eliminate it. We will remove the mannequin from your clothing item images through our ghost mannequin editing, and you will be left with the products having a ghost mannequin in them.
Shadow and cut out image editing:
Adding shadow to images or cutting out an image to put it in a different background is a very popular way of adding dimensions to any surrounding. This will add a 3D effect and will make products seem more realistic to your potential customers.
Background replacement editing:
By replacing your products background and selecting the ideal for making your product's colours pop up well is a great way to make your customers interested in your images. You can use this service to make your image background be the best one even without having to do much editing and looking out for lighting and shadow. All these services are readily available to our customers to come and grab the best quote they want. You can get started with our services anytime you want as we are available 24/7 and are here with the best to offer. We have been in service for a good long while and till now have offered the best to each one of them.
You can rely on us for transforming your images into something that you always wanted to see. You can boost your online sales and your conversions using these images so that your business can grow online. Cut out image is the thing you must be thinking seriously enough now. You can escalate your business growth by using professional photo editing services for yourself. We are available at all times to entertain your queries and questions and will let you know the best about the world of photo retouching and how it benefits many growing businesses these days. You will be able to see how you can benefit from these services massively.
Meta:
Your product images must be attractive enough to make potential customers your actual consumers. This is why many photo retouching services are being used to make products look attractive and pleasing to the eye.