Cutting your images in Photoshop has now become the norm in the industry of photos and images. Many business owners now edit their images using this technique of getting their products out of the original background into a whole new, better-looking background. Such backgrounds can turn your products into something very unique and professional. Most people like having the freedom to pick any background for their products to bring diversity to their product photos. Behind Cut Out Image Photoshop.
Photo editing services of this kind have escalated businesses for many and have equally been the best ones to let people have more and more sales. So how can you do the same for yourself?
Let us learn how you can cut out an image in Photoshop. If you don't know where you can get started from or aren't sure which method will be the best to remove a background from the photos you have, the following guide will help you out. Many tools can let you have a cut out of the images in Photoshop. Every tool will have its pros and cons based on the image you are trying to cut out. The ideal method will depend on how complex are your areas around the subject. There are a variety of tools that you can cut out an image in Photoshop. Luckily, cutting an image in Photoshop is a pain-free kind of process. Behind Cut Out Image Photoshop
This is only possible if you pick the right tool for it. Let us dive in and start learning the best ways to cut out photos and objects in Photoshop. If you are new to the world of Photoshop, there is something great for you in this tutorial on how you can cut out images.
What is the quick Selection tool?
The Quick Selection Tool is one of the very easy ways to cut out images in Photoshop. This tool will let you essentially paint a selection on your images. The Quick Selection Tool works the best when there is a defined edge around the cutting subject.
For example, the defined edge in scenery will be the natural objects against the sky. Photoshop will find a very clear and obvious edge in such images and will automatically select it. The undefined edge will be something like trying to have a cut out of a tree against a very busy background. The Quick Selection Tool will have a very difficult time identifying the tree trunk differences and the similar background. 
How can you access the quick selection tool in Photoshop?
You may access the quick selection tool on the top of your toolbar. The toolbar is there on the left-hand side of your Photoshop. The quick selection tool is also represented by the paintbrush and the circular selection icon. You may easily access the quick selection tool by using the keyboard letter W as a shortcut.
When can I use the  Quick Selection tool in Photoshop?
The quick selection tool is an effective and fast way to cut out objects in Photoshop. Although it might need a bit of edge refining to get perfect, it is a highly viable option for cutting out any of the objects with the defined edge. The quick selection tool will work the best when cutting out defined objects against the clean backgrounds, horizons, and shapes. If you can create cut-out images by yourself, we at Clipping Path Graphics are here to help. We at Clipping Path Graphics offer the following services if you are unsure of how you can edit your images by yourself.
Ghost mannequin editing:
When you don't want your mannequin to be apparent in your product images, you can eliminate it. We will remove the mannequin from your clothing item images through our ghost mannequin editing, and you will be left with the products having a ghost mannequin in them.
Shadow and cut out image editing:
Adding shadow to images or cutting out an image to put it in a different background is a very popular way of adding dimensions to any surrounding. This will add a 3D effect and will make products seem more realistic to your potential customers.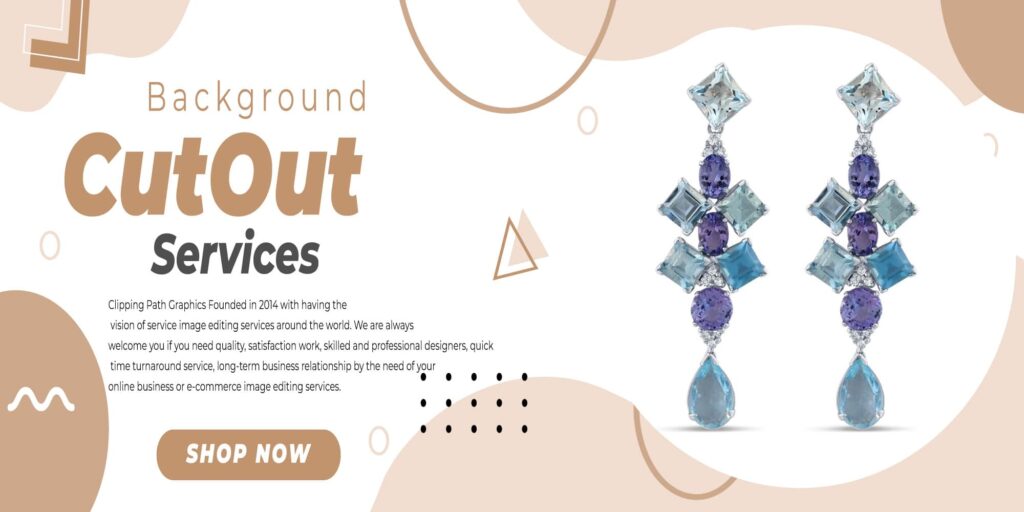 Background replacement editing:
Replacing your products' background and selecting the ideal for making your product's colors pop up well is a great way to make your customers interested in your images. You can use this service to make your image background be the best one. Even without having to do much editing and looking out for lighting and shadow.
All these services are readily available to our customers to come and grab the best quote they want. You can get started with our services anytime you want as we are available 24/7 and are here with the best to offer. We have been in service for a good long while and till now have offered the best to each one of them. You can rely on us for transforming your images into something that you always wanted to see.
You can boost your online sales and your conversions using these images so that your business can grow online. Cut out image is the thing you must be thinking seriously enough now. You can escalate your business growth by using professional photo editing services for yourself.
Meta Description

We are available at all times to entertain your queries and questions and will let you know the best about the world of photo retouching and how it benefits many growing businesses these days. You will be able to see how you can benefit from these services massively.