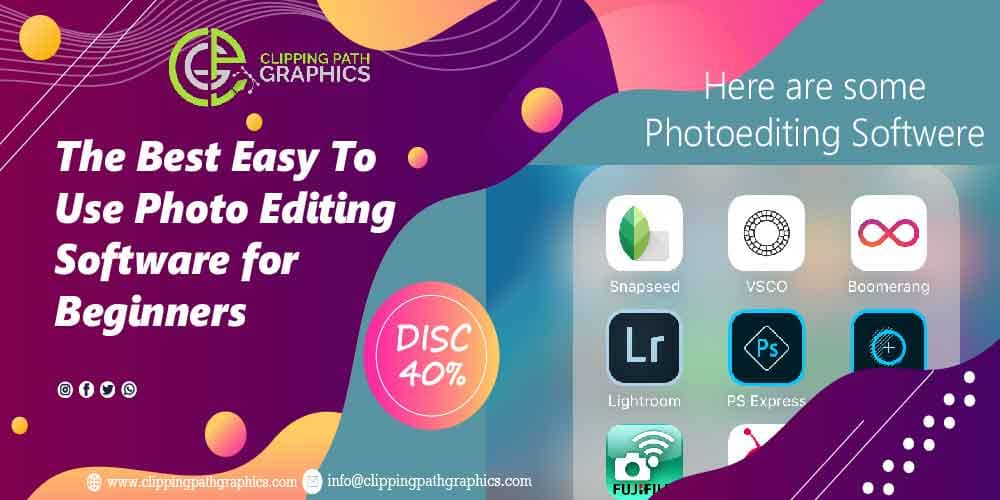 We all know that all clicks won't be perfect whether he is a professional, experienced photographer or not. Every photo has a demand for adorning itself. Before uploading on your websites you need to retouch your photo. Maybe you want to upload this on social media platforms, or business platforms, or anywhere you want. But from my perspective, I would say this photo editing software will help you to learn to edit photos for uploading on social media.it won't help you on the business platform when it terms to clients happiness you can't use this automatic software .because clients like to have manual work instead of automatic software. But you are a beginner but want to start editing then you can try these services. Let's get started with some popular software people use. Photo Editing Software for Beginners tips and tricks.
GIMP:
GIMP is one of the best photo editing software for inept editors those who are a novice in this field. It's taken the heart of all young editors because it allows them to edit their photos in the way they want. There are no bindings doing it in their way. Yeah, its quality is not comparable with the manual editing process but it's quite good and the most renowned software that circulates the easiest way. The software easily can convert your moldy photo into an appealing one.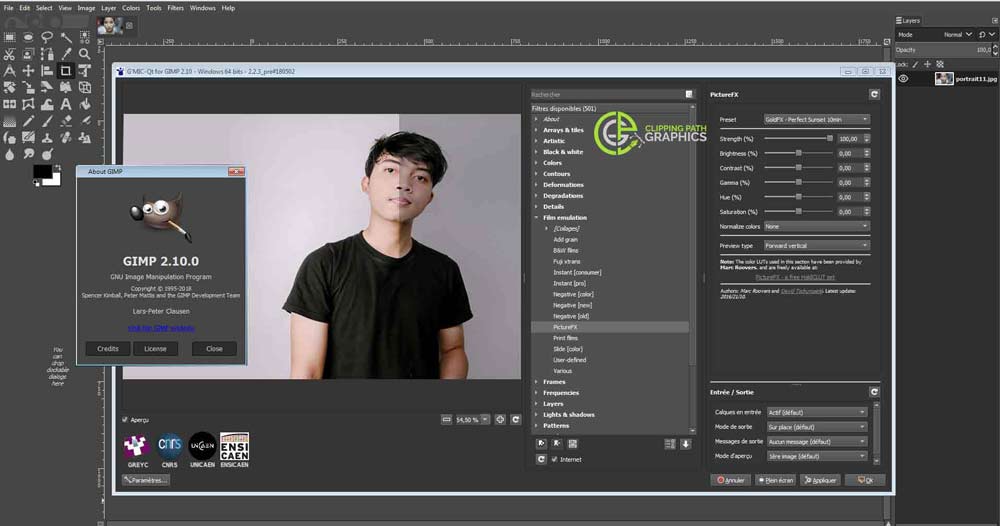 It can adjust hues, saturation, contrast, brightness, tolerance, opacity, and another parameter very nicely and carefully. And it's a matter of joy and wonder that it wouldn't take more time to be used to with the software even if you are new in the editing world. A broad range of photo file types is supported by GIMP. So you can compete with the editor's picture so GIMP is the best software for the beginner and easy to use also so it will be your best choice. These are the tips from Photo Editing Software for Beginners and Clipping path graphics blog post.
Paint.net :
Are you a beginner editor? Looking for free software? don't want to spend money on software? Then paint.net  can solve all of your problems. It's the software that has been created for inexperienced software like you. The specialty of paint.net  is if you are intending to edit multiple images at the same time, this software will allow you to open each photo in a different tab so you can easily move from one to another. It can knot different menus very neatly. Paint.net allows you to crop pictures, add filters, apply effects and add text layers.
It easily assembles more than two or three pictures. paint .net can easily adjust the brightness and darkness. So balance the imbalance meant for the color and the imbalance of the photo. It has the ability to create the vibrant look of the photo you are editing.  The photo editor displays step by step all the procedures they follow that help them to undo all the mistakes he or she made.  From my perspective, it's one of the best photo editing software.
Photos app for macOS :
I would tell you, the services this app provides don't seem as professional as you are looking for. But you can use it for editing photos that you want to upload on social media and aren't related to business purposes. Here you will get a color correction tool that will help you to control the light in your shots.
If you are a beginner you can try it on a test. it's not a complete package to use. You have to have another software to cover all the parameters. This software adjusts the white balance, desaturates a photo, controls the photo with color enhancement and it has great file sharing capabilities. It is a suitable app for beginners but it's not that satisfying.
Photoscape X:
Photoscape is one of the best photo editing software for beginners. It's abundant with huge tools inside it. It can focus on all portions of photo editing like color correction, retouching, and adjusting contrast that can balance the darkness and brightness very carefully. And it's the app for the beginner and if you are a beginner it won't take too much time to master.   You can easily operate this app .photoscape contains all the basic editing tools. You can add text, frame and can play the role at every section of editing.
It will help you to collage or assemble more photos in a frame. Photoscape is one of the best photo editing software for beginners that won't take too much time to master. Those photographers who started using DSLR  Photoscape can help them to convert their raw images into JPEGs effortlessly.
Fotor :
 Fotos isn't as capable as some of the professional photo editing software. But you can use it for improving the shots that you clicked by using the camera. This app will make you enable to create an Instagram post, Facebook post, cover designing and etc.
You will have more brawny and plangent photos by using Fotor. It has huge templates, it has myriad library effects, for blemishing the skins and whiten the teeth and for creating red and green eye effects. It has the ability to create more than 100 colleges that can easily combine your images and experiment with different options.
Why we choose editing service company instead of photo editing software :
You should choose an editing service company because they do all their editing manually. If you are a business owner and you have an online shop owner you are working with various clients then you have knowledge about clients' demand. Most company owners like to have edited photos manually. Because when we do work manually we can apply every detail of our client's instruction .and they would do work within very shortest possible time.
Photo editing software you can use for advertising on social media platform .when you need any instant solutions about editing hiring an editing service company seems difficult .at  that point you can use photo editing software .but  for professional choosing an editing service company for editors is the smartest idea .stay with us, we are on the way of creativity.