Photos are the basis of any business these days, and it is always important that you pay a good focus on marinating the quality of your images. Even if you have to edit your images yourself or need professional help to edit them, you must keep them in the most professional state. Your business can always flourish and attract consumers if your images are good enough to be the center of attention for your potential consumers. Let us get started with all of the secrets. You can also practice your images and be the best. Photo Retouching Services Secrets.
Retouching the entire image:
While it sounds quite obvious already, most beginners make the mistake of image editing the face only. For ideal results, you must give enough time to catch any mistakes in the whole photo. For example, you must take out the time to catch any distracting dust spots, hair, and masks. Photo Retouching Services Secrets.
Stop being dependent on tutorials:
While you may study a thing or two about photo retouching after watching some tutorials, you don't essentially want to rely on them because techniques and tools for retouching photos change now and then. You can not rely on a single source and knowledge of how to edit photos. You have to have different kinds of photo retouching methods to experiment with everything on yourself with time.
Be careful of your curves:
The curve is a highly compelling tool for editing photos. In case you are only a beginner, you have to be very careful about how you go on retouching the curves. If you are inexperienced with a tool to turn the blend mode to some extent of luminosity to avoid curves affecting skin and color.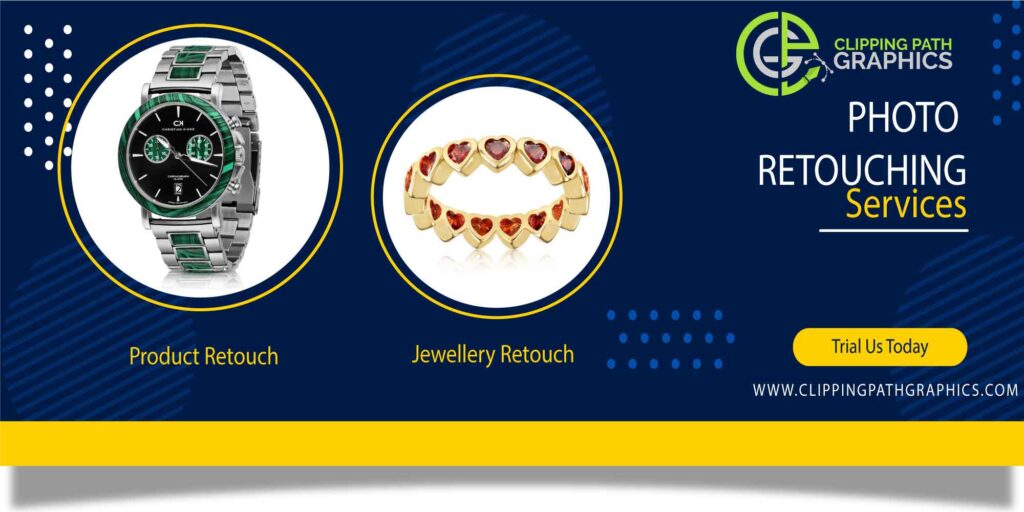 Ensure the eyes are sparkly:
For the pictures to have a brilliant finish, consider retouching eyes while also keeping in mind that they must be sparkling when you reach the end of the process. The Eye doctor action is just an ideal tool for getting sparkling eyes. Never the less you must be careful and make sure you are not overusing this tool as it may make your eyes look fake.
These are the tips on how you can retouch the photos. During the photo retouching process, make sure you sharpen the images to make all the possible details visible. Remember that sharpening is not only done in one size as not one size can fit all; hence keep experimenting with other tools until you have the right finish.
The color balance:
Another main thing that basic and intermediate photo retouching services use is that you must know about correcting the color balance of all of your photos. The color you get on the photos mostly depends on the white balance you have with the camera. If the white which you have is not that white, then there is some tendency that a weird color may creep in your photos, mainly when it was taken in areas where there is little or no light at all. Photo Retouching Services Secrets.
The exposure:
To develop the ideal photo, you must know how you can make the essential adjustments and come up with the right explore. This is the most ideal photo retouching service technique that you must focus on, including the shadows and mid-tones of your images, with any compromise on highlights.
You would also be able to do this by using a fill light and shadow correction. Once you have done this, you can put in some contrast before making any adjustments to the colors of the images you have captured. These are a few secrets often used by photo editors who are searching for the best look in your images. You can also get professional services of clipping path by us at Clipping Path Graphics. We are a team of highly professional people here to serve you the best to do, i.e., Photo retouching. Photo retouching services the UK are all offered by us and are loved equally by our clients. We are offering the   following services:
Ghost mannequin editing:
When you don't want your mannequin to be apparent in your product images, you can eliminate it. We will remove the mannequin from your clothing item images through our ghost mannequin editing, and you will be left with the products having a ghost mannequin in them.
Shadow and cut out editing:
Adding shadow to images or cutting out an image to put it in a different background is a very popular way of adding dimensions to any surrounding. This will add a 3D effect and will make products seem more realistic to your potential customers.
Background replacement editing:
By replacing your products' background. Selecting the one that is ideal for making the colors of your product pop up well is a great way to make your customers be interested in your images. You can use this service to make your image background be the best one even without having to do much editing and looking out for lighting and shadow. All these services have helped us bring the best editing techniques to our customers, and this is why we offer you the same too.
You don't need to invest your time and effort in editing your images by yourself. We are here to bring you the most professional and excelling services in this way. Clipping Path Graphics will let you be your very best in the world of e-commerce by the use of product photos and bring out the details that are attractive enough to make your customers stop by and try knowing more about what you are selling.
Let us make you have more sales and conversions as we will make your images the best ones in themselves.
Meta description:
Photos are the basis of any business these days. It is always important that you pay a good focus on marinating the quality of your images. Even if you have to edit your images yourself or need professional help to edit them, you must keep them in the most professional state.