PRODUCT BACKGROUND REMOVE | CUT OUT IMAGE | TRANSPARENT BACKGROUND
We provide-
Jewelry image retouching
Color Correction Service 
Remove Dust & Sketch
Shadow & Reflection effect
High-quality service delivery and Satisfaction work with a professional designer.
WHAT IS THE JEWELLERY PHOTO EDITING SERVICE?
In a simple word, if we describe jewelry photo editing service we call it editing photos of different items like earrings, rings, bangles, bracelets and any kind of jewelry sets. Now our main target is to make the photo look real. Our expert designer will work for it & they will add a realistic view to your images. In recent time, the e-commerce business is spreading widespread. As a result, the necessity of photo editing service is getting higher and higher. Jewelry photo editing service is relatively new in this arena. Online business owners need to show their products perfectly to their customers. So they need editing services. Jewelry photo editing is relatively tough than other photo editing service the reason is it needs a complex clipping path service.
Product Shadow Service
Natural shadow with a realistic look
Drop shadow to make the product more attractive
Reflection shadow is more highly demandable
Super Fast and best Quality
High-Quality Shadow Service
No Automated tool using
Professional and skilled designers
JEWELRY PHOTO RETOUCHING SERVICE
Retouching a jewelry photo is not a very simple task. It needs a lot of time and expertise's. Now the designers need to maintain the glittering effect throughout the whole working process. Sometimes it may appear that you can find the dark spot on the jewelry item. By using Photoshop we will remove those spots and give your product an amazing wow look. Our team is always ready to help you in enhancing the buying experience of your customers. Our duty is to enhance the photo by using the appropriate photo editing techniques so that you can easily impress your buyers. We have a strong team of almost 50 designers and they can complete thousands of jewelry images in a single day. We can add shadow to your image, make the color correction like you can change the product color as your wish and different types of jewelry photo retouch regarding clipping path services.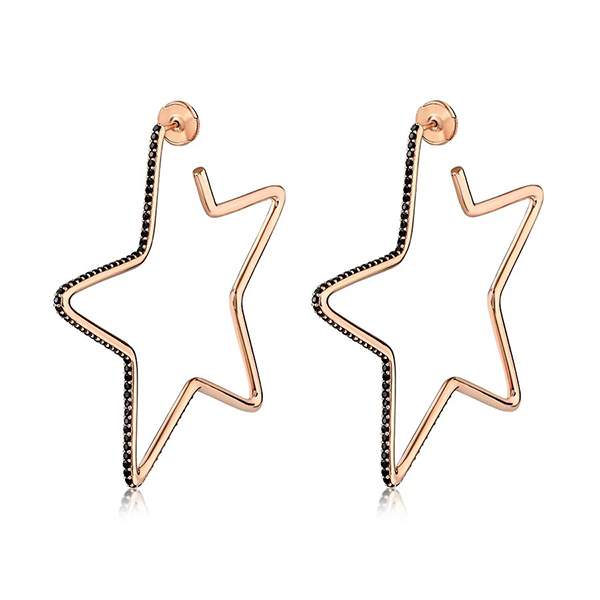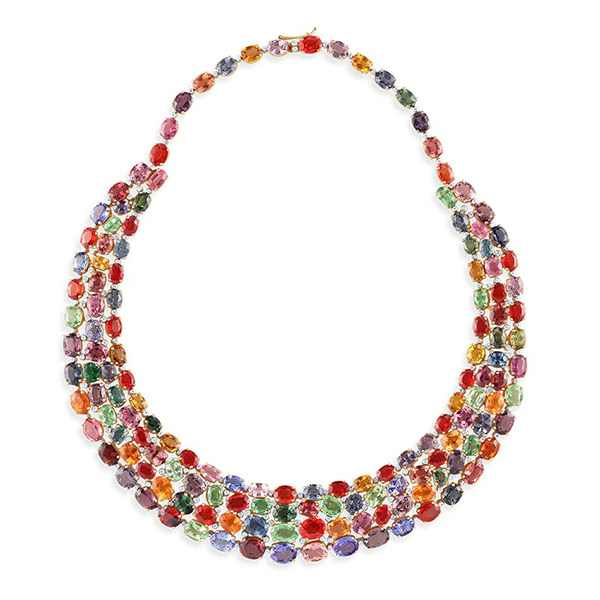 Why we need to retouch jewelry photo?
For having a vintage look of all products whether it's jewelry or furniture or maybe it's a simple thing that you sometimes overlook .everything we see on the screen whether it's a model or any product all are edited and all are retouched in a decorated way it seems too much real when we see we can't understand that whether it's edited or not .and it's the perfect retouching when viewer and visitor can't understand and differentiate between the real one in comparison with the edited one .so I wanna clear the topic here is we will retouch it at that way people think that it's the photo that clicked exclusively.
Does jewelry photo editing appear more difficult than another product editing ?
It's not easy to answer this question in one word .actually when too much meager and scattered design contain in jewelry then it's tough doing clipping path and applying color correction and anything on this .picking the different portion up and applying the different technique on different portion is quite difficult .but we are experienced enough and we have a 100 plus member on our designing team. We are still trying to enrich our designing team as per our client's demand .We have been editing for the last 10 yrs and worked with a huge company for jewelry retouching
Why does everyone choose an editing service company for retouching ?
Without a professional one,  an inept retouched can't do jewelry retouching as spiffy as you want.  It's an art and you need too much dedication to it. If you're not professional you can't invest too much time in it. Without giving dedication and emotions you won't get the aspired result you want.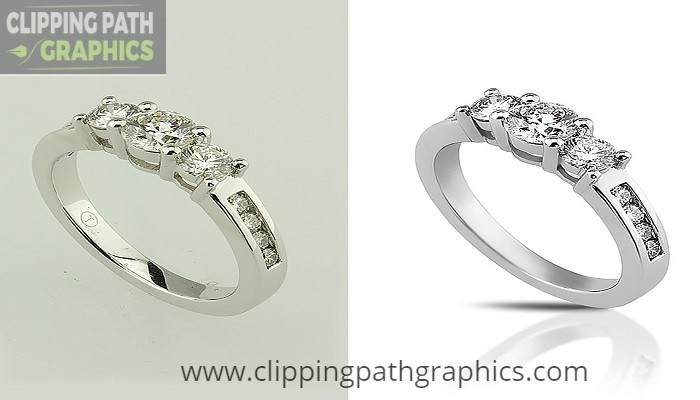 Does it compulsory to hire a retouching service company for retouch
There are too many details for retouching .There are huge techniques that you need to know when retouching. Maybe you know something about retouching and have made up your mind that you can do it and determined doing it on your own .but obviously you can't do it like a professional and even if you can it will be time-consuming. So wasting your countless time on doing retouching may hamper your business.
We at clipping path graphics charge  a reasonable price:
We never charge high for our existing clients and pricing won't be a problem in our company .We just wanna make every client that they never think of going to another company for having the same service we provide.
Our feature that mostly attracts  our clients:
The most positive thing here is that we submit our work to our clients within the targeted time. Most of the time we get positive reviews with a boundless joy of our clients, and the quality we provide that you must check before creating an order by using our free trial service.
And without wasting more time contact us within the shortest possible time with your present project. 
It's the easiest way of editing that we do at clipping path graphics?
At first, I wanna mention something here that if we wanna apply masking, color variant, or color correction and ghost mannequin either another thing of editing at first we need to create a transparent background. every editing service company, every editor follows this rule for maintaining the product to a manageable side with manageable way, we can place the leading product anywhere at the background to edit.
The process we follow  when editing :
At first, we draw a line around the leading product manually .then select the portion that way where the inner portion will be retained and the outer portion will be removed .now this product is free to move around and ready to adorn itself conveying all the ornaments or design or wearing all the design given by the designer .we use pen tool for clipping path and for background removing.
When we feel we need  background removing service:
When we wanna use the marketplace of Amazon,eBay for selling products.

When the background takes the attention away from the leading product.

When you wanna create a magazine page for a different product with the same background 

Most of the time clients want a white background and for setting a white background or for setting any other color background or contextual background at first we need a background removal service.

For bringing out a consistent look of your product.

You need to prepare a photo with a comparison of other websites. 
When we don't need  to apply background removal:
1.When the photographer clicked photos with a very nice angel and with a contextual background or with a background at that point we don't need background removal services.
2.When there are no noise and unwanted things in the background then we can skip the process of background removing.
Why we choose the pen tool instead of any other tool used for clipping path when background removing?
We use a pen tool for more smooth work. There are many other tools like an eraser tool, magic wand tool for clipping when you need to remove the background. But If you're also an editor you must know the other tool that I mention doesn't give the accurate result that we are looking for .that tool doesn't choose the path around the product smoothly. Here it doesn't come out with a nice look.
We follow special precautions when removing the background?
When the product is fuzzy and scattered, having fur and hair with a dispersed way then it's too difficult to remove the background by clipping path using pen tool .that moment we use masking process to select the leading product and for removing the background.
Suggestion from our clipping path graphics for selecting background:
We do suggest our clients settle a white background upon the photo .because of the medium you gonna use for selling the product like Amazon,eBay.Maximum time they choose a white background. On the other hand when it,s the best background that expresses your product, that creates a vintage look of your product.