Jewellery product photo editing, retouching, and enhancement for online shop!
There is a reason why high-end jewellery brands and several eCommerce stores get their product images edited like jewellery product photo editing. It is to ensure that their product images stand out and catch the attention of online customers at first glance.
Even after capturing photographs from a professional camera, the image may have some flaws that need correction. This is where you need editing, retouching, and enhancement of the images. It is a modernized way of improving images with the help of several editing software. This makes jewellery and other similar products attractive.
With the help of creative techniques, the quality of the image is enhanced and it is made lucrative to catch the attention of online buyers. Dull images distract consumers' attention and they don't feel like buying the product. On the contrary, high-quality jewellery images with proper lighting and corrected colour tickle the fancy of the customers and strike results.
With the use of the latest technology and techniques, first-class results are ensured. Reasonable combination of lightning and reflection is used for the enhancement and creation of amazing images.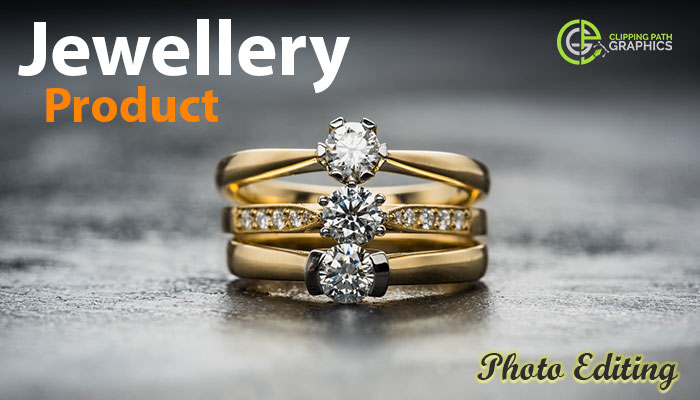 Why do you need Jewellery editing, retouching and enhancement services for your online shop?
After collecting jewellery images from your professional photographer, you may find some scratches and blemishes in them. Jewellery image editing, enhancement, and retouching are crucial to enhance the overall look and appeal of images. These services correct colours, contrast, clean dust, polish scratches, etc. There are minute details that need refinement and it is vital to keep the look of jewellery images.
Retouching and enhancement help to process product images in such a manner that the finest intricacies of jewellery are revealed. Editing, enhancement and retouching give a life-like feel to the image. While scrolling through varied options available, if there is something that catches attention, then prospects will surely stop to have a look. Image editing gives a shiny look to the products.
Perfectly edited jewellery images are beneficial in apprehending prospects. With apt jewellery image editing services, your online shop will perform great, since more visitors will convert.
Image retouching in the web-based marketplace offers a lot of benefits to achieve higher sales. Images of each and every piece of jewellery such as rings, bracelets, watches, brooches, etc. are required to be edited to bring out the best in them. Colour correction, contrast enhancement, shadow effects and a lot more is done to accomplish set goals. The services are tailored as per the specific needs of the customers.
Varied services to bring life to product images!
Shadow Creation – Raw, unedited images in the wild format may look dull and dark.​ Publishing them the way they are received involves a lot of risks. The jewellery market is very competitive, and high-quality product images are crucial to get a great brand image.
Reformation, emendation and enhancement of jewellery images are significant and these processes are achieved by creating different shadow effects.
Colour Correction – Colour plays an essential role in tapping the right audience. Moreover,​ it is not possible to use raw images either on your company's website or an eCommerce website. Images are the foremost and only thing displayed to the customers while they are shopping online. Hence, it is vital to display the best shots so that they are attracted to the products and wish to buy them. Attracting customers with dull and unpleasant images is very difficult. Gain the trust and confidence of your consumers by displaying perfectly edited images online.
Removing Background – There are chances that your product images have unnecessary​ elements or background. Unnecessary stuff in the images makes them look unattractive and may cause the customer to lose interest in buying the product. Background removal services are helpful for eCommerce website owners, publishers, advertisers, etc. Some handy, effective tools, help in removing the background and enhance the overall look of your product images. Get rid of the unsuitable background from your product images.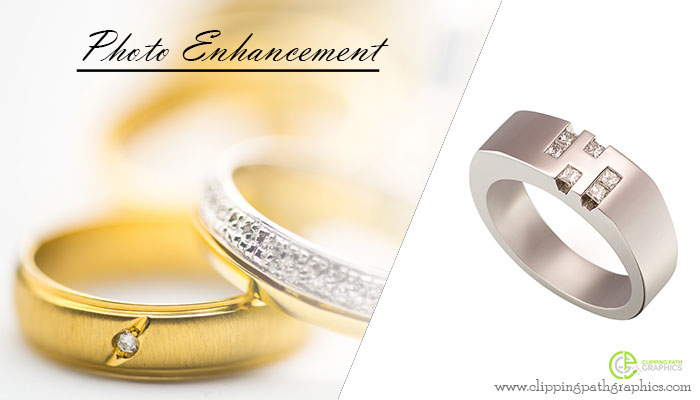 To increase your business in this highly competitive marketplace, it is crucial to get your product images to stand out in the marketplace. Online shopping is entirely based on images and therefore, it is important to maintain great quality. Clear and edited images are beneficial in capturing convertible leads. Consumers are attracted to brighter images that have every minute detail visible.
World-class image editing services assist in making your product images stand out. The quality of the content is ensured to focus on the actual product. Editing jewellery product images can be challenging at times and requires special skills. Hence, it is advised to only pick experts to do the editing job and to make sure that your images look professional. Get away from the worries of imperfections in your product images. Let creativity take control!