Uploading eye catchy and high valued photos in a continuous way and designing a website in a unique way must help you to make your journey easier as an e-commerce seller or businessman. Think when we go to market which thing in the shop attracts us most. Must be that shop that which is decorated very well and contained a lot of product or item from where we can easily find what we actually need, what we actually looking for. E-commerce product image editing problems easily solve here. 
Sometimes we go to market just to roaming around however if something tempts us most then our mind gives us a signal for buying it. Here It's the same way your contingent customer always roaming around, always moving from here and there. If you can entice them by creating appealing websites this visitor will turn into your client. So all you need to do just keep uploading extraordinary photos on your websites.
By how and from where we got photos with a tempting look 
There are many kinds of software now for editing. Maybe you also use this. But you can't get an immaculate photo by using this app. It will be time-consuming if you're a businessman. so hiring an editing service company will be a prompt decision for you. Because all you need you can easily have from them. They are professional enough and they also understand the need. When client's e-commerce product image editing problems are creating for a best online shop. 
How We find the best editing service company 
It's very easy to describe here. That company or person looking for an editing service or has great knowledge about websites. Checking all these websites out in a regular way would be your daily work. He must find out the best websites for making his business profitable. I can share some chump for you to find the best websites:
Regularity
Good color sense of the retoucher of that company 
Pricing 
24/7 hours response 
Company reviews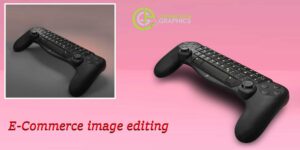 Regularity is one of the main things here for an editing service company. The company is very regular at his every project. You can trust and depend upon the company. You can check it up by seeing his regular blogs, regular photo uploads, etc. color sense of designers,s and the way they designed their websites you have to follow the techniques. If you can notice extraordinary techniques then you can depend upon the company.
Something you must follow whether I'm writing here or not. That's pricing. If you got any editing services with less price you must go there and it should be. Quality of editing photo you must lookup. Detail of photo editing you finally must check must have to look up. Have to check one single photo from different angels of how they look like. If the quality is good then it's okay. How responsive they're you must have to notice that. if they're capable of showing a quick response then think it's trustworthy. Finally must check their reviews and would make your decisions.
An editing service company provides this kind of services 
Background removal: background removal is the ABC work when you start editing. Here in clipping path graphics, we use a pen tool to cut out the background and make the product transferable. Here we can transfer our product easily to another background or can add any background in these photos.
Color correction: We from clipping path graphics we got our work done by a special retoucher. They have a good color sense, color sense means they know very well how to substitute a color with another color. We do use different tools manually as per photo demands. Our retoucher knows the adjustment of saturation, luminance, etc.
Shadow-making service:  We do a different type of shadow here. Clients usually want shadows just for making their photos realistic. Here We do drop shadow, reflection shadow, normal shadow. Our retoucher knows well the adjustment of opaque and contrast. We use an eraser tool for smooth edges and we use gradient also.
Ghost mannequin service:

It's the most important one for the online retailer. Because when photographers click photos It's not easy to click a perfect one by one click with a fitting background .and photographers need to capture photos there is a shopping mall with a mannequin. So It's a mandatory editing service for removing the mannequin from the dress and making the product more realistic.
Image manipulation: Image manipulation means combining two or three or more images together. It's the combination of all kinds of editing services. For making an appealing look at the tools, the techniques we need to use all we use here. E-commerce product image editing problems solving matters. 
It's basic work. We do image masking, retouching with meticulous touch, and much other detail we do apply as per our client's demand.
We need to follow every detail of the photos that got edited from any company. You must understand their quality of editing.
If you're satisfied with all these services you can depend upon this company, by following this may be you will be able to solve your e-commerce photo editing problems. I don't think any other solutions for these problems will be better for you. Because if you waste your time more on editing your picture. You can't concentrate on other work. If You depend on an inept editor or clumsy editing service. The problem of product editing won't be solved anymore. So the solution has discussed above will be helpful for you