.When you are selling products online, product images will be the most important thing. Professionally edited and photographed product images will give you a sense of trust and credibility to your customers while increasing your overall sales. It also makes your products stand out of the line and gather many people who would like to buy from you. How Photo Retouching Services Made check out the full content.
Whether you are selling products on e-commerce retails portals or have your web store while using high-quality photographs through proper editing may help your sale a lot more without putting in extra efforts.
Since your customers can not touch or feel your products while buying online. Their purchase decision is greatly influenced by how your products look in the image. This is why it is always considered a great idea to hire professional image editors who can help you formerly present your products in a better way. While most e-commerce brands have huge dedicated teams for editing and retouching photos, not each business may invest heavily in editing infrastructure.
By hiring the eCommerce agency editing and photo background replacement services. You may save a lot of resources and money that may be used in other activities. Whether you hire expert image editing services or do it at the house, here are a few tips you can use to present your products professionally.  
If you sell multiple products under a similar brand name or label, it is a great idea to present them in the same style. Customer design product image layouts help increase brand visibility. Recall the value online and increase your chances of related sales. For the products in many categories. You may create different layouts for different categories but add resembling elements such as borders, size, logo, and text font to strengthen your brand image.
 Remove the background to make your products stand out
Even when you have hired professional product photographers, make it the point that your product images always go through routine photo retouching before uploading them online. Removing or getting the background replaced may help boost the appeal of the product massively. These days, many experts can remove photo backgrounds efficiently and hence make this task be quick, easy, and neat.
Pay attention to the color variant editing
Most of the time, there are many color variants of a similar product. In such cases, instead of capturing spate photos of each. It is easier and a lot more efficient to take only one picture. Then change its colors using photo retouching to have another variant image. This will ensure the consistency and image quality that adds to the appeal of these products.
Retouch spots and all unwanted areas
Before you upload the final result on the product portfolio. Ensure that you go through the picture and edit any spots and unwanted areas. These may include extra elements such as threads, labels, stickers and color shades, etc. you can edit these areas and replace them with the surrounding surfaces that are okay in the image.
Add shadow if you have changed the background
If you have chosen to change or remove the background of the product image, make sure you are adding a digital shadow into your image's look so that it looks real overall. While the consumers might easily identify that. You have altered the background even after you have acquired it through professional How Photo Retouching Services Made. Elements such as shadows and relatable sizing and its positioning will give your pictures a very realistic appeal. How Photo Retouching Services Made tips.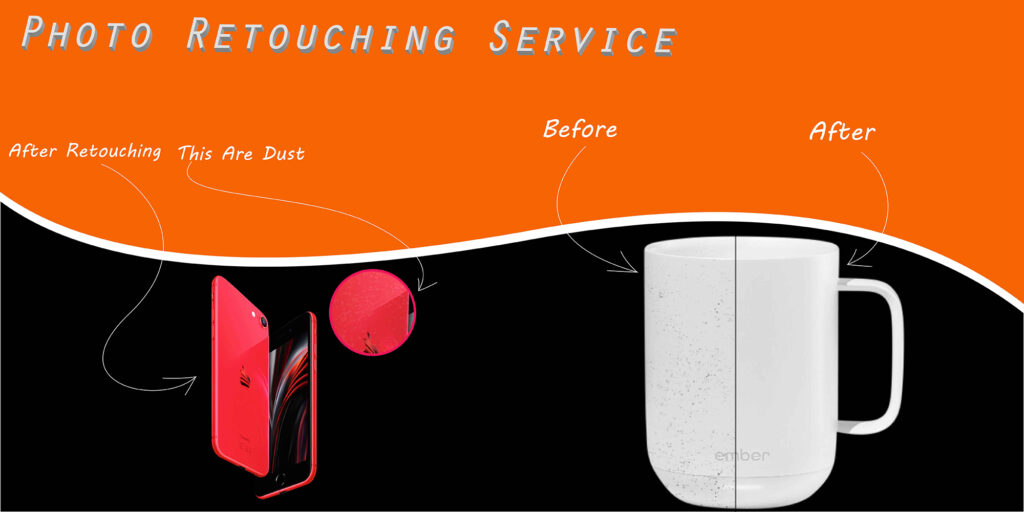 These are a few things that you must know to professionally edit your images. And make your products be in their ideal shape before posting them on your social media sites. This is what you must know and always do on all of your product images so that they don't seem unprofessional and raw. This will help you generate more sales and gather the attention you are looking for in your online business.
We at Clipping Path Graphics offer the following services if you are unsure of how you can edit your images by yourself.
Ghost mannequin editing
When you don't want your dummy to be apparent in your product images, you can eliminate it. We will remove the mannequin from your clothing item images through our ghost mannequin editing, and you will be left with the products having a ghost mannequin in them.
Shadow and cut out editing
Adding shadow to images or cutting out an image to put it in a different background. It is a very popular way of adding dimensions to any surrounding. This will add a 3D effect and will make products seem more realistic to your potential customers.
Background replacement editing
Replacing your products' background and selecting the one that is ideal for making the colors of your product pop up. Well is a great way to make your customers be interested in your images. You can use this service to make your image background be the best one. Even without having to do much editing and looking out for lighting and shadow.
All these services have helped us bring the best editing techniques to our customers. And this is why we offer you the same too. You don't need to invest your time and effort in editing your images by yourself. We are here to bring you the most professional and excelling services in this way.
Clipping Path Graphics will let you be your very best in the world of e-commerce by the use of product photos and bring out the details that are attractive enough to make your customers stop by and try knowing more about what you are selling.
Let us make you have more sales and conversions as we will make your images the best ones in themselves.
Meta
When you are selling products online, product images will be the most important thing. Professionally edited and photographed product images will give you a sense of trust and credibility to your customers