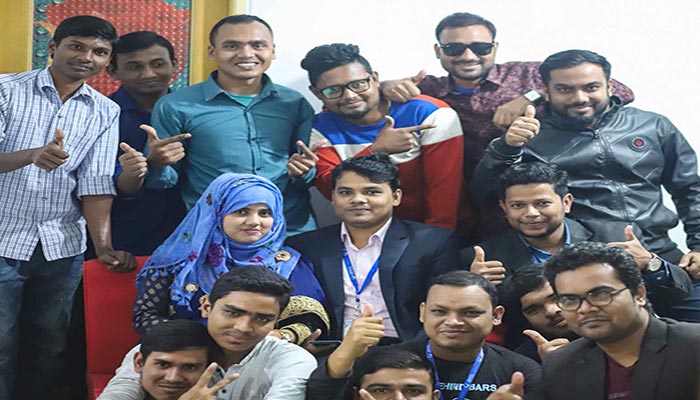 Hi, warmly welcome to Clipping Path Graphics. This is not only a brand name of image editing service provider but also the unique quality server of photo editing services with best hand designer and experts.

Clipping Path Graphics– arranged an expert and professional team for support to their client 24 hours in 365 days. This team's member has selected by following some steps of selection.

CPG selected the designer by submitting a job circular with want of experienced and well performance people who are actually good at designing. After that the 1st selected person will be allowed for the training season of this company. In this training period CPG teach how to satisfy the client with serving the quality based service and the different category of image editing services. So the team members are become more expert and challenging to serve the customer.
Special qualification of our Clipping Team:
Our team has some special qualification which is not found in other companies. Like-
Experienced and Educated with specific designing sector
Expert hand with maintaining the service quality
Always ready to serve the clients
Quick time turnaround
Standby client support with satisfaction
Mistake chance is lower than others
The huge capability of editing images
Updated with image editing software
Uses high configure PC
And more.
Separation of Clipping Team:
Clipping Path Graphics separated the designer team with two sections.
In this section, the designers are arranged for serving the verities photo editing services like-
Pen tool clipping path
Colour correction
Retouching
Neck joint
Shadow and reflection
Ecommerce product photo editing
Photo re-sizing and cropping
Image optimization
Convert negative to the positive image
And more.
This section is very much expertise with the experience with Automotive and Vector editing. They serve the clients-
Automotive dealer photo editing
Car image enhancement
Car photo retouching
Vehicles background replacement
Car color correction
Customizing Template and background
Adding a logo or text
Vector tracing
Convert raster to vector image
And more services. Generally, these services are provident the sister concern company of CPG named- "Car Pics Editing". Pay a visit for details information and the portfolio of automotive dealer image editing and enhancement.
This team is now gained international qualification with working in different countries clients around the world. So CPG's designer Team is competitive to take any challenge for any type of photo editing service.
You are most welcome to take the good advantage of our quality services and best effort.