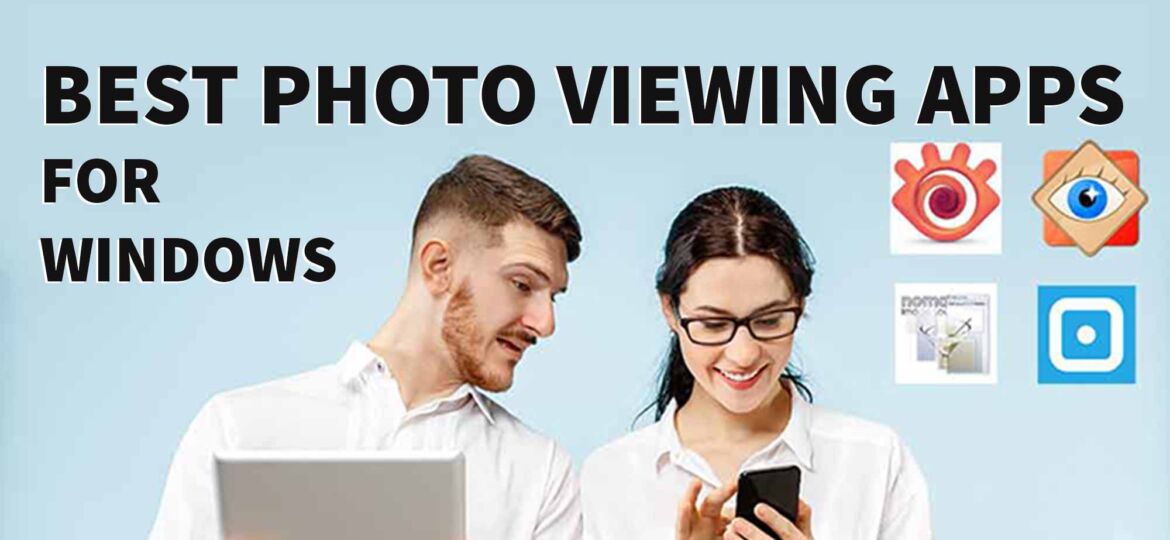 The photo viewer is the computer software that can display your stored pictures on the computer. This tool can handle most of the file formats that include PNG, BMP, JPG, etc. you may use the software to cut, rename, delete, copy and convert many images from one format into the other. Most applications allow you to view the mages in a full-screen mode as well without any hassle. But apart from the default photo viewer in windows, you can download the ones that you think do your job of seeing and editing images on the basic level, such as crop and edit the files. Best Photo Viewing Apps are here-
Following is a list of 10 such photo viewing apps that are an ideal alternative to the default photo viewer of Windows
HoneyView
Honeyview is a very basic third-party image viewer used in Windows 10. It is similar to the Windows Photos Viewer in its features and functionality, but it also supports a few more image formats such as GIF and PNG. It allows you to rotate your images and performs the most basic kind of resizing. Editing may be done by attaching the photo link to either Photoshop or Paint. You may also bookmark the images for keeping a future reference. It offers you the ease of usability and resemblance to windows photo views, but t doesn't have any inbuilt photo editing tools.
ImageGlass
ImageGlass is one other very minimal photo viewer that can be downloaded in Windows 10. But the thing that makes it stand out is it's modern. UI of the tools compared to the rest of the Photo viewing apps. Its features include the functionality of letting you view the slideshow of all of the images in a certain folder.
Something this simple and so useful but is still not present in the default photo viewer app of Windows, and you may link many different image editors to the different formats of file. You can link the PSDs to Photoshop. Its pro includes allowing you to view a slideshow of your images while it lacks those inbuilt editing tools for photos.
Irfanview
It is a very popular third-party app that allows you to view the images stored on your computer. It is also the best pick for most people. After the creator of this app named Irfan Sklijan and is also free to use. The software is quite light, very intuitive, and it supports the huge graphics formats base for files. It is always optimized to perform better and also has a footprint of only 2MB. It is very easy to use and is lightweight but isn't the best UI.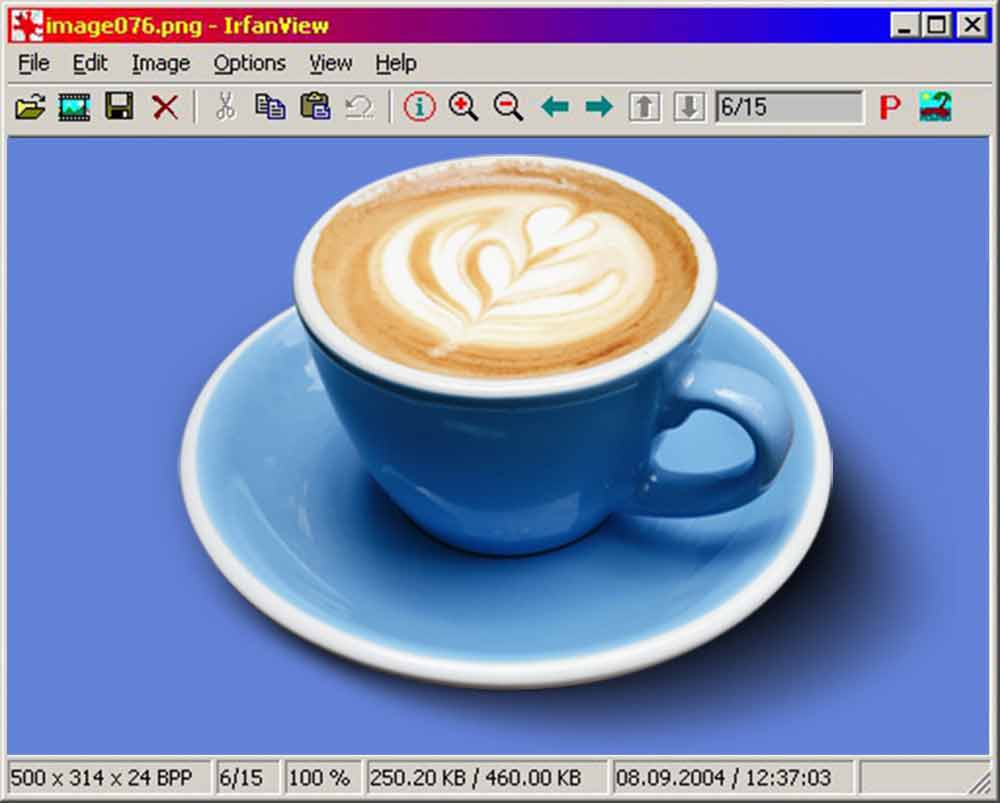 FastStone image viewer
This image viewer is also another very lightweight image viewing app for Windows 10, having multiple language support as a plus. It has the slideshow option the images with many attractive transitions. It supports both video and audio playback. It also supports the multimonitor configuration that would come into use if you are working with many images. One of its cons is that it has a slow process of thumbnail generation.
XnView
Having initial support of only the Unix systems, this app is now available as a photo viewer in Windows 10. It is not only an image viewer software but is also a photo organizer and editor. It is a very robust software that supports many languages. It has not only the feature of supporting 500+ image formats but also many video and audio formats. But it is only free for private use.
FocusOn Image viewer
There is only a single standout feature in FocusOn, which is that it has an inbuilt editor. If you have used Adobe Lightroom 2015, the editor quite much resembles a similar format. It has the histogram over the top with the many sliders to adjust Contrast, Brightness, values, RGB, etc. It allows you to batch rename the files and gives you the email sharing option but with it, you can not view your photos in an archived folder.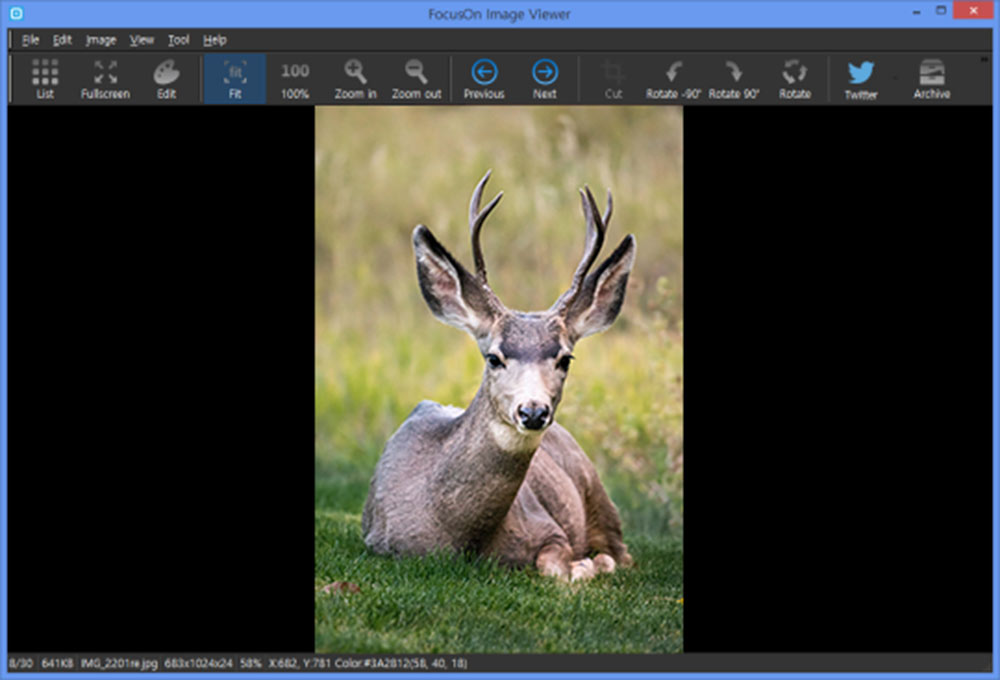 JPEGView
It can be considered as the free and open-source alternative to the ACDSee. Its main emphasis is on quick editing; hence the preview bar comes loaded with the color, brightness, and contrast sliders. It has an inbuilt image file browser and lacks its extensive EXIF data and the print button.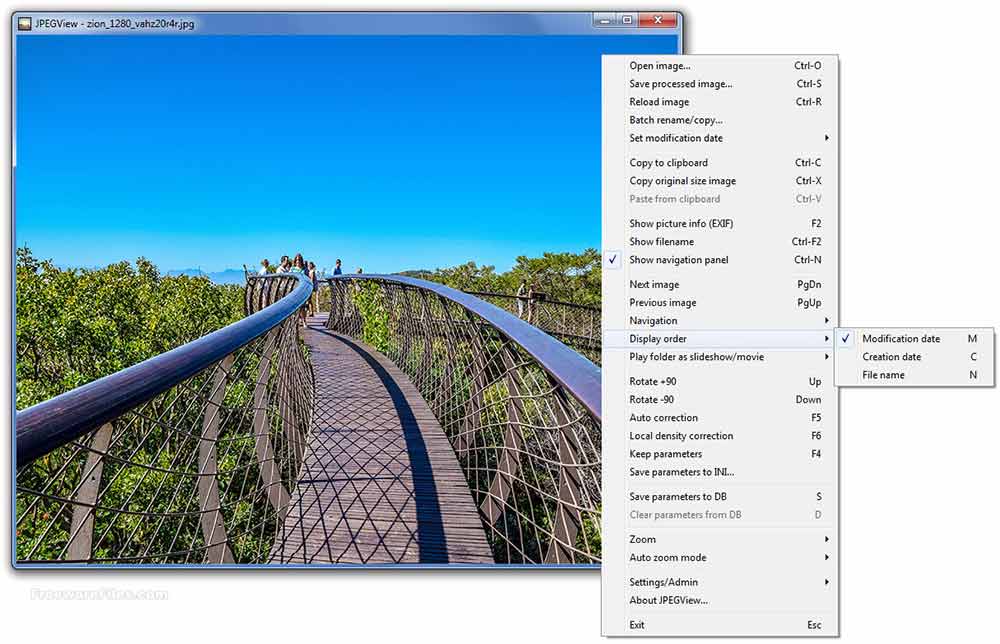 QuickLook
The photo viewer for Windows 10 is developed to replicate the fast preview action on macOS. It is smooth in loading the interface and has a quick response time. If you still haven't used the QuickLook on Mac, it works with the simple spacebar tap to show the image and click on it to close it. It runs in the background and keeps listening for the hotkeys trigger.
It is open-source and free software, but it doesn't have the option to manipulate the files by itself.
Nomacs
It is open-source, free-to-use software for viewing images on Windows 10 that has a lot of tricks in it. It offers mosaic generation by overlaying. A whole database of images based on similar histograms. It has a favorite feature of many users that is the synchronization of multiple instances. This allows you to easily compare images by zooming or panning at the same position. Its recent updates have made it relatively slow.
123 Photo Viewer
It is a light and fast photo viewer used for Windows 10 with the support of OneDrive. Easy to navigate, and it also comes with many filters and effects for basic editing. It also has slideshow features, but it can't auto-detect or auto-scan the folders with images.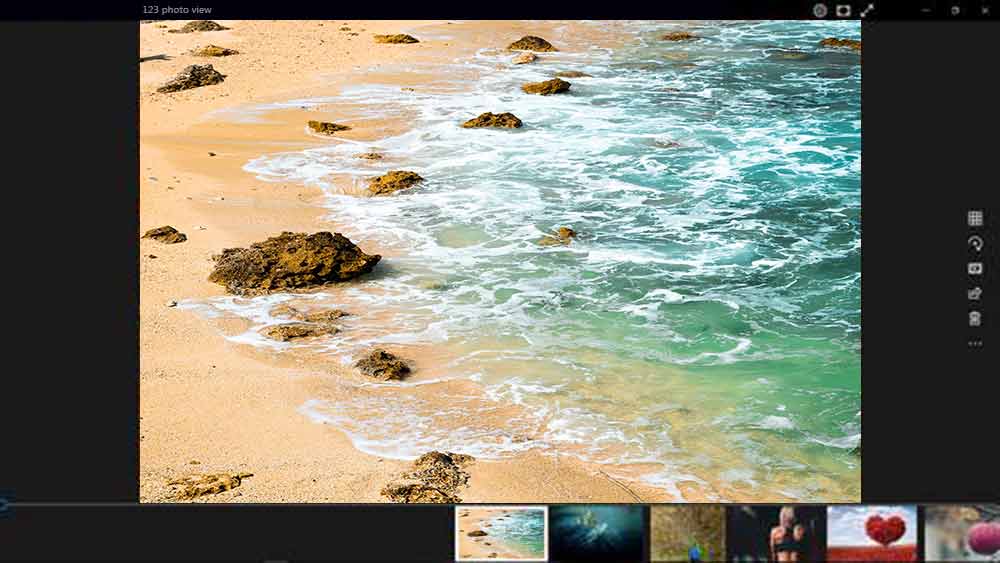 These were a few photo viewing apps that you can download in Windows 10 if you don't wish to use the default photo viewer present in Windows 10.