Home » Blog »
Baby Photo Editing Service by Clipping Path Graphics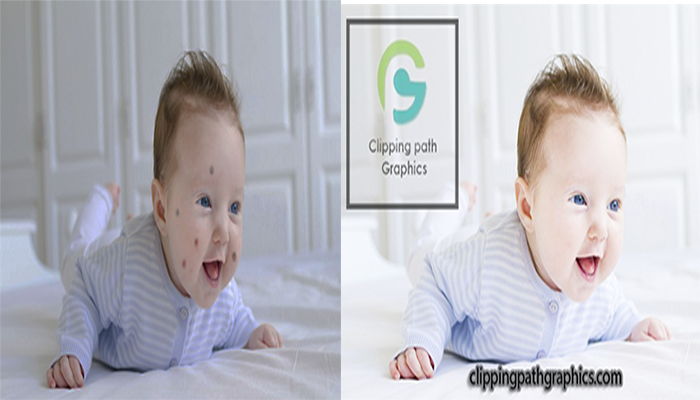 Dear, photographers! How is your time going? We have already discussed different types of photo editing service among all of the baby photo editing is comparatively a new item. I think it's a hobby for a photographer to take some awesome shots of a baby. At the same time, it is adorable and mesmerizing. It will give you a pride and satisfaction. I think it's kind of interesting topic "baby photography".
Let me tell you some of the challenges that you might face while doing "baby photography".
Expression | Baby photo editing service
Take a baby expression is relatively tough than others. You need to capture the real funny scenario while doing the photo-shoot. Babies have different types of emotions like laughing, jumping, sleeping, eating, the sign of joy when he will receive his favorite play tools and so many. Suppose you are a baby photographer than you need to capture the best moments of the baby. Baby photo editing is quite a challenging tasks babies are not always a good mode so picking up the perfect mode may take some time.
Editing newborn babies
Newborn babies are really adorable and charming. At the very first sight, we will fall in love with them. Now let me discuss the topics. Who actually needs baby photo editing service? Mostly baby photographers, parents, Magazine owners need baby photo editing service. Now we have a tendency to shoot a newborn baby and keep the memories alive. Most of the time we need baby photo editing. We always want that our baby photo should be exceptional than others. The young parents will invite the baby photographer for capturing some awesome shots also needs high-class editing till the end.
Clipping Path Graphics is a well-known baby photo editing company for over the years. We can provide you all kinds of baby photo editing services. Retouching is the main issue here while editing the newborn babies. When you might go for a photo-shoot there may be some dark spot or lighting problem. You need to take care of them. In this case, we may need the help of a photo editing company.
In every corner of the world, the young father and mother have a hobby to take photos of their newborn babies. So the next task is ours. After completing baby photo-shoot send the images to us. We will do high-class photo editing service . 
Why you should choose us for baby photo editing service?
1. Our designers are especially skilled for baby photo editing service.
2. We can provide you a very good retouching service. So that your baby will look more adorable.
3. We can edit the baby photos as per your requirements.
4. Bulk amounts of photos can be edited by us.
5. Price is comparatively lower than others.
6. We can make the images more attractive than others.
7. We believe that it will make your images more mesmerizing.
Our specialties
1. 24/7 online
2. High-class baby photo editing service is available
3. Money back guarantee
4. Skilled graphic designers
5. Provide adorable baby pictures.
Others popular photo editing services are