We have always come so far hearing that thinking out of the box is the need of the hour. But how does that apply to the world of photography and editing? We are often taking photos in the best possible way and are having our best shot in editing as well, but the results are never as we assume them to be. Why is that the case? This is because while achieving perfection, we get lost. After all, we are here in a creative field, trying out the creativity that exists in us. This is why we at Clipping Path Graphics are here to show you 5 such creative ways to help you be the best in the world of photo retouching. So let us get started. Can Improve Your Photo Retouching Services.



Speed up the process
Many times our creativity doesn't flow only because we keep straining ourselves on repeated tasks. Editing multiple photos with the same edits singularly may take forever. This hinders your creative skills to come out as you get bored with the repetitive tasks. This is why you must try having an alternative way out. Choose software that allows you to save your presets so that you wouldn't have to repeat the same process all over again in each photo retouching service. Lightroom and Adobe Camera Raw simplified a lot of this process by using a series of shortcut keys. Can Improve Your Photo Retouching Services.
By only pressing the Cmd+C or Ctrl+Shift+C and Cmd+V pr Ctrl+Shift+V commands, Lioghtrooms allows you to save so much time for doing repetitive tasks.
Camera raw Filter
Photoshop CC has the option of allowing the Camera Raw interface. As the fast layer editing may be done in Photoshop. You select the layer, then go to the Filter> Camera Raw Filter. To come back to the raw Camera Filter at any time to start fine-tuning the photos, first, you need to convert the layer to the Smart Object using Filetr>Convert for Smart Filters. It will keep the destructive edits away.
Have a good knowledge of camera and lens adjustments
The right kind of photo retouching services UK starts at learning some of the ACR and the Lightrooms panel before you engage in Basic adjustments. For example, before making any big changes to the color and contrast, make sure you check the Camera Calibration panel. The Lens Corrections tab and the Enable Lens Profile Corrections option are also worth checking out. Especially when you use wide-angle lenses, the lens's automatic adjustments may push some areas in the image out of the whole frame. It is a good idea to check them before you crop the image.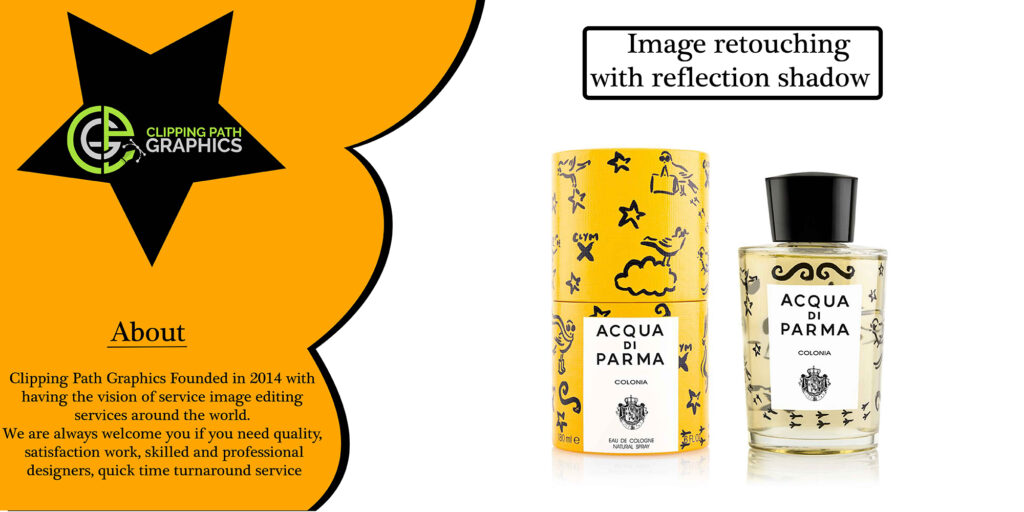 Make use of many shortcuts
Using shortcuts is just a great way to save time and tweak some extra things that you don't like about your images. Not only it will save time, but it will let you have a better command of the software. One of the most utilized tools, i.e. Zooming, can be simplified by only pressing and then holding H. in Photoshop. This will create an instant zoom effect. You may also hold the space bar to switch to the Hand Tool for a temporary time, dragging the image all around to verify the details in other areas.
Create vivid skies
Using the HSL option in the Lightroom or Adobe Camera Raw, you may give a very subtle boost in contrast between the blue sky and the cloudy one. To do it, select the Luminance and then drag the Blue slider onto the left to darken the sky. Do not use it too much, or the edges of clouds and the rest of the objects may start intruding in the sky.
These were the few tips that you can use to creatively Photoshop the images and make them look a lot more appealing. Photo editing services are readily available at Clipping Path Graphics to avail so that you won't have to stress out on making your images look their best. We at Clipping Path Graphics are professionals providing image editing services that include all kinds of retouching to make your images look their best and be in the best shape. We are offering the following services for photo retouching. Can Improve Your Photo Retouching Services tips.
All these services may make your images look the most professional and of high quality. Running an online business and not having high-quality images is what makes most businesses fail. But after editing them using the services mentioned earlier, we can make your images and product photos very high in appeal. This is a well-known image editing company in the region and is open to being availed of.
We are available 24/7, and you may book a quote with us at any time. We understand what quality is, and giving high-quality services to our customers is what we always excel at. You may always find our customers regarding us as the most professional photo editing services providers.
Editing car photos is on the rise as well, and this is our expertise too. Making your vehicles look up to the photography mark to make them appealing for the customer's eye is our goal. Not editing your vehicles' images may be a huge risk; hence don't forget to let us make your images worth a while.
Clipping Path Graphics is eager to show you the right way out even when you are not taking any professional help to edit your images. This is why the above-mentioned tips will let you edit your images independently by investing your time and energy. You sure will make our images the top ones online by utilizing little hacks for creative photo editing.
Meta
This is why we at Clipping Path Graphics are here to show you 5 such creative ways to help you be the best in the world of photo retouching. So let us get started.